Hello! Today is a two-fer. Not only do I have a shaker card using the new "Hey Ghoul-Friend" Sparkle Blend from Doodles Paper Playground, but I also made it to go along with the Ellen Hutson September Color Trends Challenge like my card from yesterday. You can see that one HERE.

*Some affiliate links are used in this post. That means that if you shop through these links, I may receive a small compensation, at no cost to you. For more information, please see my Affiliates page.
As I mentioned yesterday, I love not only the new release from Ellen Hutson, but also the Color Trends Challenge. I used the same exact colors for my stamped elements and the sky. I stenciled that with the Cloud Edger stencil from A Colorful Life Designs. In addition to using the Spooktacular and Ghost Costumes stamps, I used the Hey Boo die for my sentiment. I found a rad holographic pink cardstock that worked perfectly with the Pearl Pink ink from Altenew.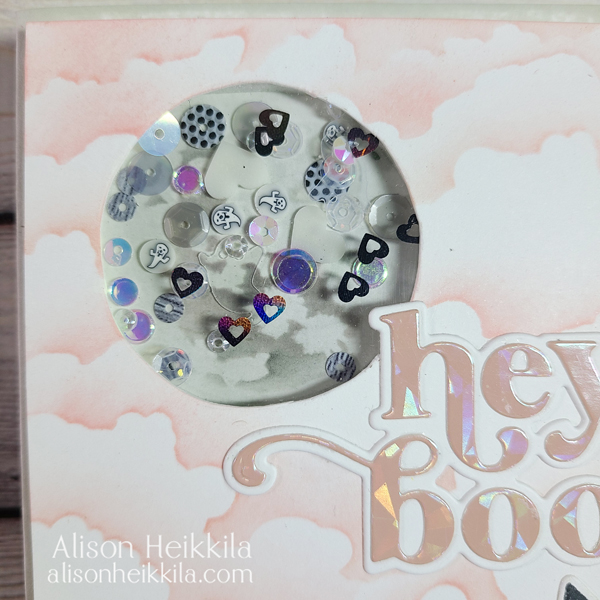 You can see how perfect this new Sparkle Blend goes with the stamps I used. This is mostly clear and white Blend, but it has some holographic black hearts and some iridescent confetti sequins too. If you look closely, you'll see perfectly clear ghosts and small clay ghosts. It's a fun Blend that's easy to work with because it's so neutral.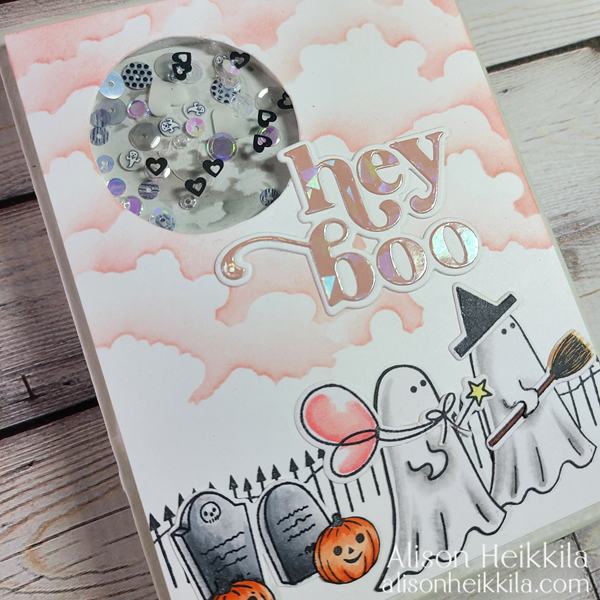 It's tricky to see in my photos, but I stenciled a moon in the background using Warm Gray inks from Altenew. The stencil was from Sassy & Crafty.
I love how this card came together. It may not be creepy or scary, but it sure is fun. I hope those little ghosts get some good candy! Be sure to check out all of the awesome sequins mixes from Doodles Paper Playground over at the Sparkle Blends Shop. Also, visit the Sparkle Blends Fan Club on FB for more inspiration. Also take a look at the new Ellen Hutson release…it's so fun! Thanks so much for stopping by. Have an inspiring day!

#SeptemberEBEChallenge