Hello! Today I am sharing a project for the 2nd half of the Aurora Wings Challenge #74, which is Anything Goes. I decided to not create a card, but rather continue with my 6″ x 6″ mini album of Sprites. I have created quite a number of these pages before, but it's been a while, so this was the perfect opportunity.
I chose to work with the lovely Linnea Sprite. I used my Koi watercolors by Sakura on Canson Mixed Media Paper. I went for a very watery look on her, and I think it worked out well. I am still new to working with this palette, but I'll get better with it as I get to use it more often.
After I finished painting her, I looked through my stash of 6″ x 6″ papers, and came across Lemoncraft's Fresh Summer paper pack. The colors were just what I wanted. I inked the edges of my torn-edged sentiment, and I also added a few sequins from the "Pretty in Pink" Sparkle Bend.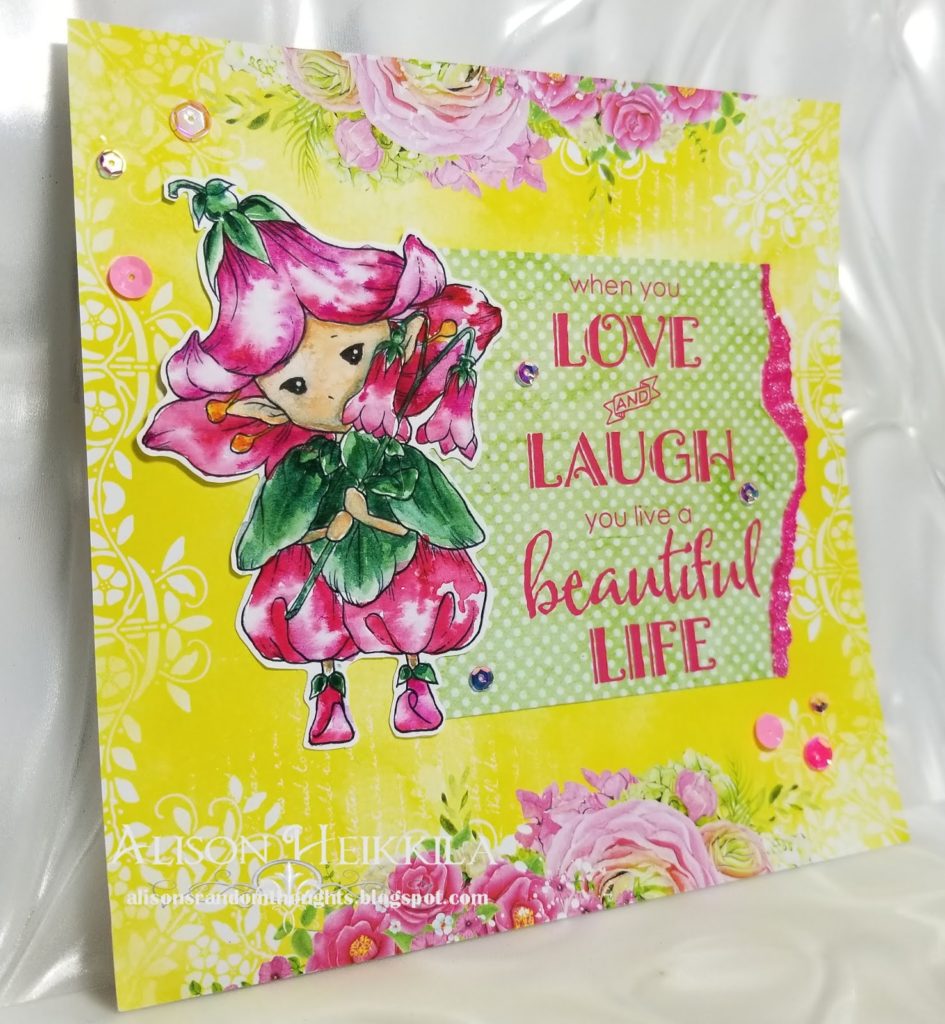 Because the paper is so lovely, I didn't really need to do much to complete the page. It was nice to make something bigger than a standard sized card, and I think it's high time I got back into doing other types of projects beyond cards. I hope you will join in for the "Anything Goes" challenge with Aurora Wings. You have until February 15, 2019 to play along. Thanks so much for stopping by. Have an inspiring day!