Hello there! I am very happy to announce that I will be staying on as a Doodles Paper Playground Designing Diva. I had so much fun last month as a guest, so I was thrilled when the team was asked to become a bit more of a permanent fixture. There is no new release this month, so the other Divas and I will be sharing projects using the pre-released selection of Sparkle Blends. Which, is not a bad thing, because there are so many beautiful colors and objects in each of the blends, you're sure to see something new each time you check out a project! Today, I am featuring the Unicorn Sparkle Blend, which may very well be my favorite of them all. There are so many amazing colors, including lots of opalescent sequins and gems, plus a ton of totally adorable and impossibly small Fimo pieces. Today I saw a bow, smiley faces, pizza, and an adorable purple cat when I poured the blend out to work with it. Next time I am sure I'll find something else!
Check it out! Not a single stamp was used on this card! Can you believe it? I can't remember the last time i made a card without a stamp. I am entering this card into Lawn Fawn's latest challenge which is Fun with Dies. I used the Flower Power die set as well as the heart and "hello" dies from the Magic Color Slider die set. To color the flowers I used glossy photo paper and the newest colors of Alcohol Inks from Ranger. Those colors are so bold and beautiful together. The leaves were colored with shades of green Alcohol Ink.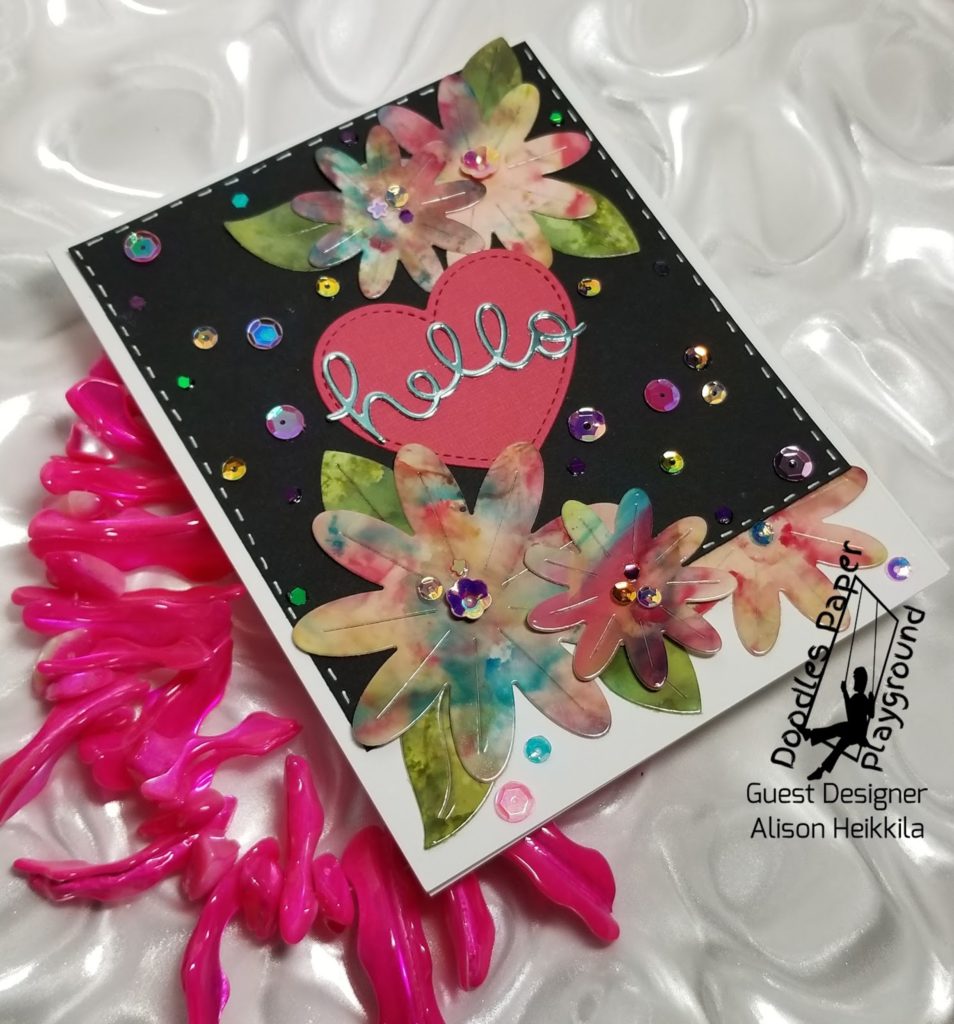 The photo paper die cuts beautifully, and I just love the color variations from flower to flower. I really wanted to have a black background, because I knew the Unicorn Sparkle Blend would really stand out against it, so I glued on a ton of sequins. I added some to the flower centers as well, in small clusters. On Point Glue from Imagine is great for adding sequins, because the tip is so fine. I added some stitching detail around the black cardstock as well, so it didn't look too much like a black hole.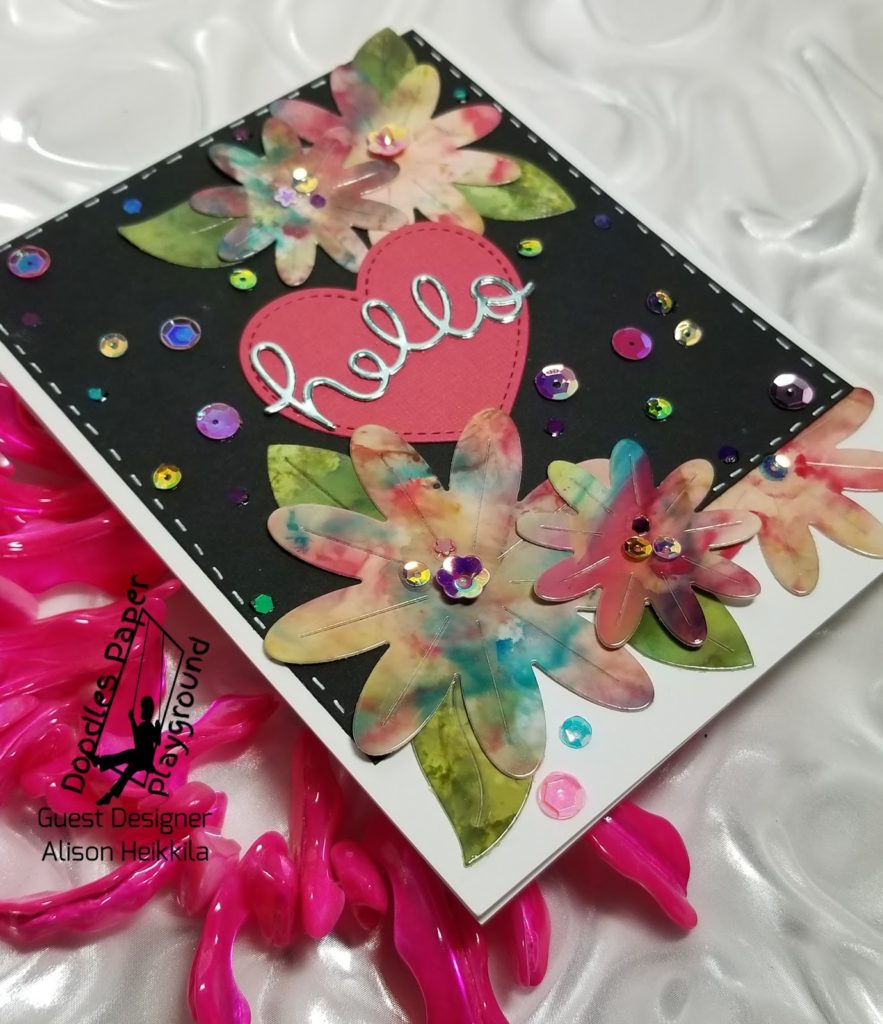 The various sequin colors really pop n the black and I just love that. And the range of colors is so beautiful. Please be sure to check out all of the Sparkle Blends, which you can only purchase via White Rose Crafts LLC. Thank you so much for visiting me today. Have an inspiring day!