Hello! It's Wednesday, so I have a new Wicked Wednesday challenge for you. This week, we are sponsored by DRS Designs, and the challenge is "Quotes and Words." Here's my ATC.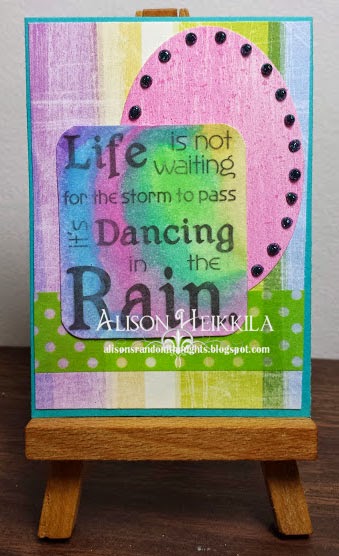 I really liked this uplifting quote. I colored the quote with watercolors (to play into the rain/water theme. 😉 ). I used bright colors to show the uplifting vibe of the quote.
I used some washi tape and Stickles in the color Mermaid. I wish you could see the color a bit better, but it's a tough one to photograph.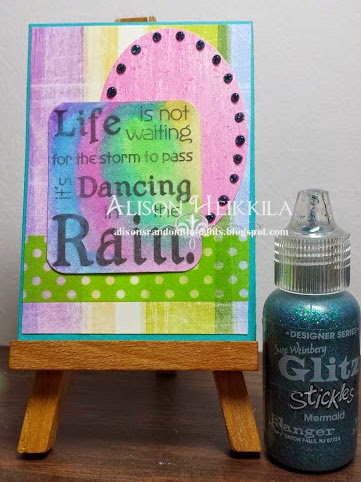 So I decided to photograph the bottle with it so you can see how pretty it is. Please be sure to visit the rest of the Wicked Wednesday gals over on the blog. Thanks for stopping by. Have an inspiring day!