Hi, this is Rhiannon. Today I have a card that I made very quickly because I used things that were already colored and cut. I used the Pixie Dust Sparkle Blend from Doodles Paper Playground because I thought it went really good with the fairy and butterflies.
I started by picking the flower background paper that I had gotten from Amber (the owner of Doodles Paper Playground….she sent me all of the things I used on this card today), and the Blue Iridescent Shimmer paper. Then I found the holographic card base and thought it looked really good with what I already chose. Then I cut the two papers and glued them to the card base.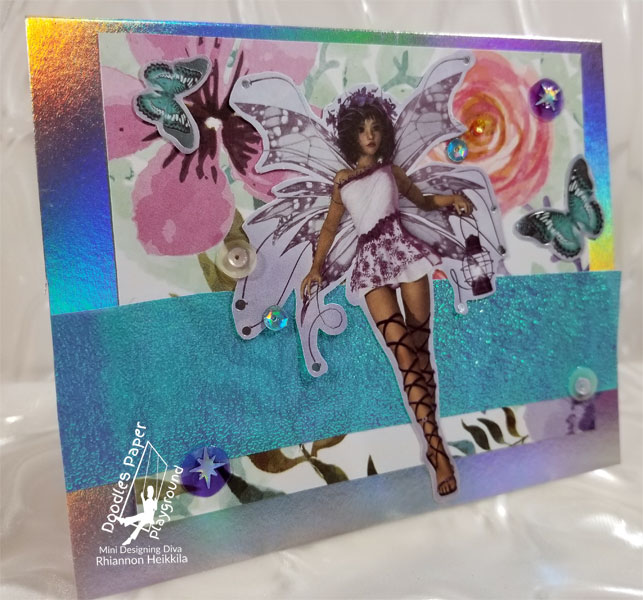 Next, I got out the fairy and butterflies and glued them to the card. It was quick and easy to put this card together because the images were already cut and colored. I chose my Pixie Dust Sparkle Blend and arranged them throughout the card. I layered some of the sequins because I thought it would look really cool like that. I used On Point Glue for the Sparkle Blend. It is really strong and I like that it's clear.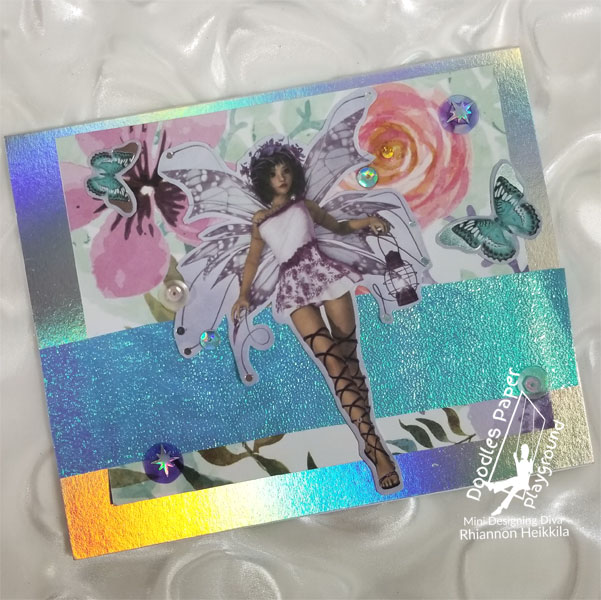 I really like how this card turned out. It's super shiny and pretty. I like how the layered sequins looks with the rest of the card and the Pixie Dust Sparkle Blend has a lot of nice colors in it. You can get this and all of the other Sparkle Blends at the White Rose Crafts shop. You can use my mom's code, "Alison 15" to save 15% off of your purchase. Thank you for reading. Have a nice day!