Hi, it's Rhiannon. Today I am sharing this card because I love fairies. I think this is a really cute fairy from A Day for Daisies. Unfortunately, their shop isn't open anymore. I wanted to use the new Grapefruit Sparkle Blend, and I have a set of Distress Markers that matched it perfectly.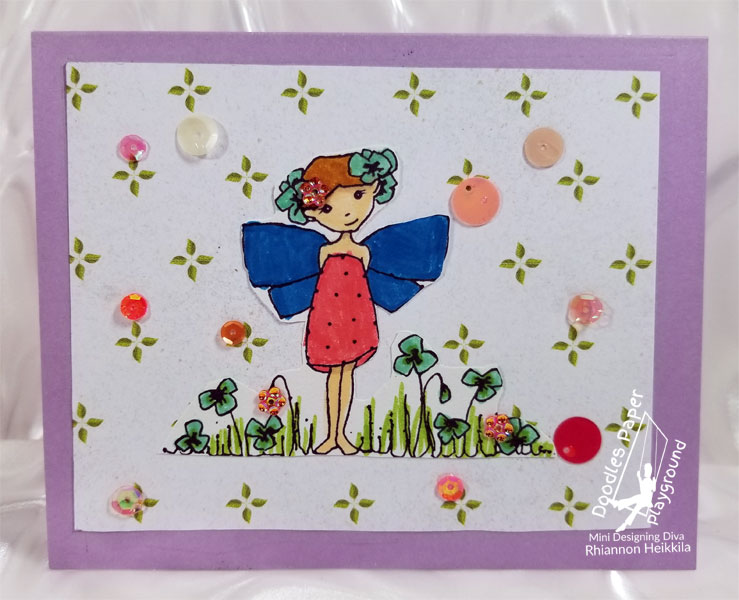 I like the Grapefruit Sparkle Blend because I like the colors and the flowers are really cute. There are shades of coral, orange, peach, and white and I like the different sizes.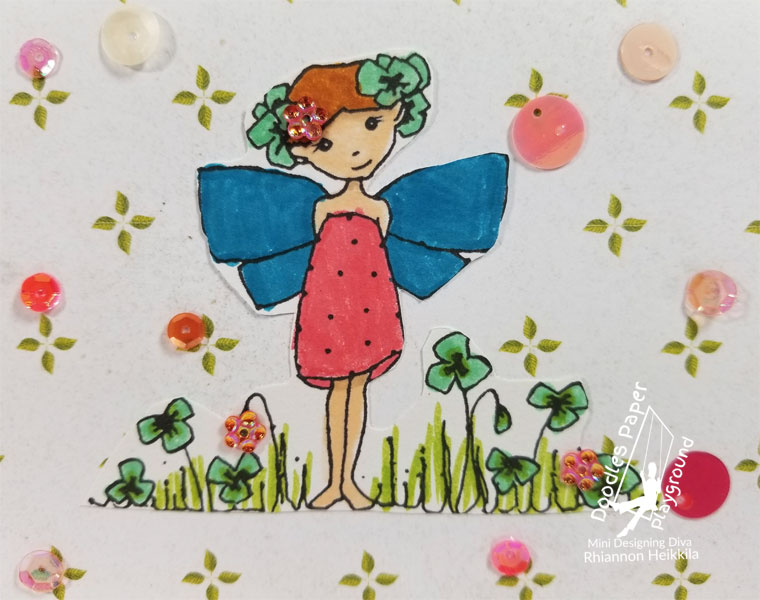 After I colored the fairy I cut her out and picked out a background. I picked the background because I like it with the fairy. Then I chose the lavender card base and glued on the background.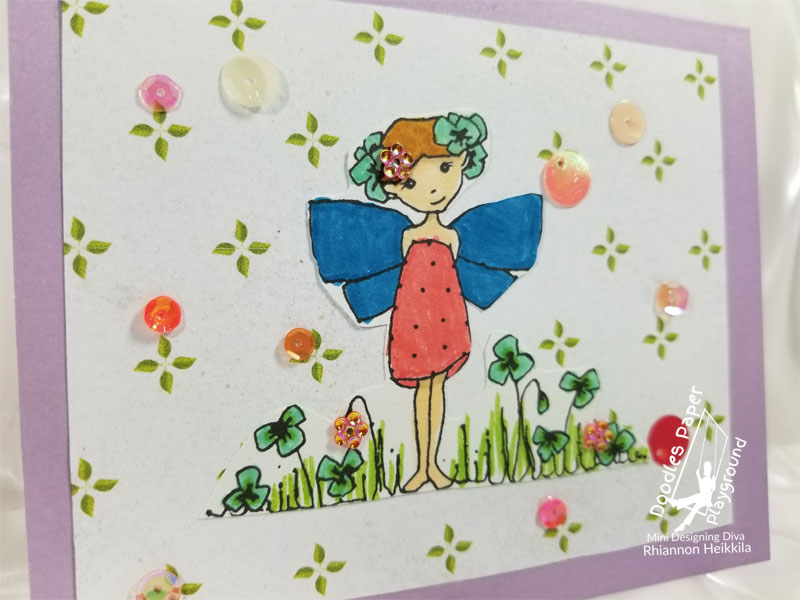 Next I glued on the fairy. Then I picked out sequins and placed them where I wanted. I really like how the flower sequins looks on the image. After that, I glued the sequins down with On Point Glue from Imagine.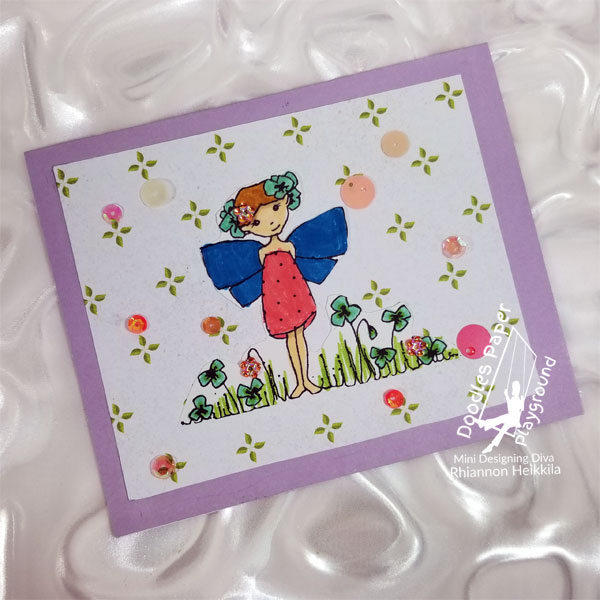 I like how my card ended up. I like how I put the flower sequins on her and the flowers like they are really part of image. You can get all of the Sparkle Blends from White Rose Crafts. My mom has a code, which is "Alison 15" for 15% off of your purchase. Thank you for visiting. Have a nice day!