Hello! It's time for a new Wicked Wednesday ATC challenge. This week, we are sponsored by All Dressed Up and the theme is "Put a Bow on it."
I colored the Little Bookworm with my Tombow watercolor markers. I love her hat. I have always wanted one just like it. There's something about the shape of it…it's just so pretty,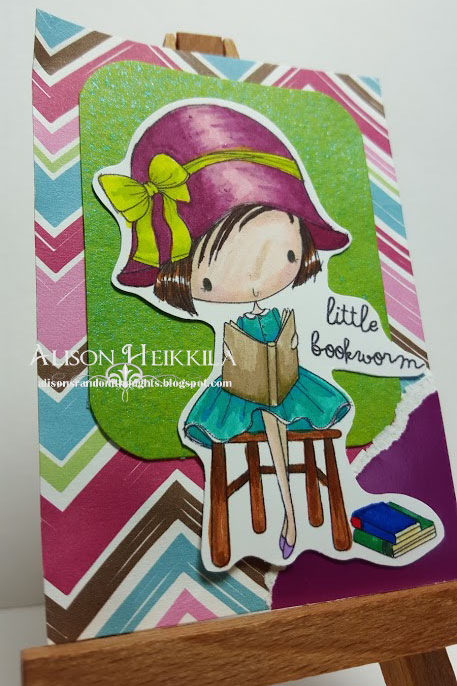 I sprayed a little bit of Bahama Blue Fireworks! from Imagine Crafts on my green cardstock for a little bit of shimmer. If you click on my 2nd picture, you'll see it a little bit better. Please be sure to visit the rest of the Wicked Wednesday team over on the blog. And try to play along with us this week too! Thanks for stopping by. Have an inspiring day!