Hello! The A Day for Daisies team is showcasing some delicious veggies! You still have time to "Add Some Sequins" with our latest challenge, so get those projects made. Today, I am sharing a card that I made with Fancy Onion, but I colored it to look like garlic. Though, as a gardener, I must mention that garlic is in the onion family.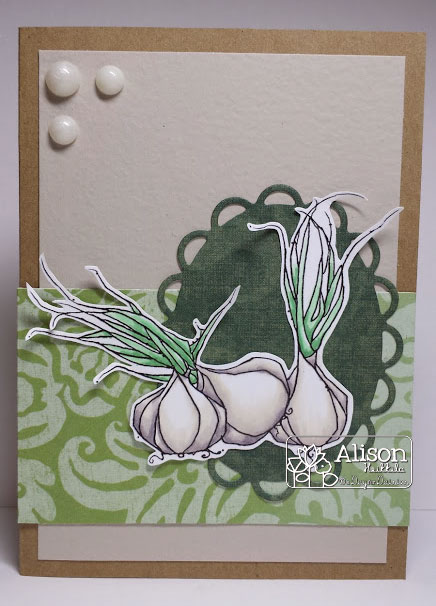 I used Copics to color the foliage, and Spectrum Noir to color the bulbs. I loved making this card because it came together so quickly. Here's a close up.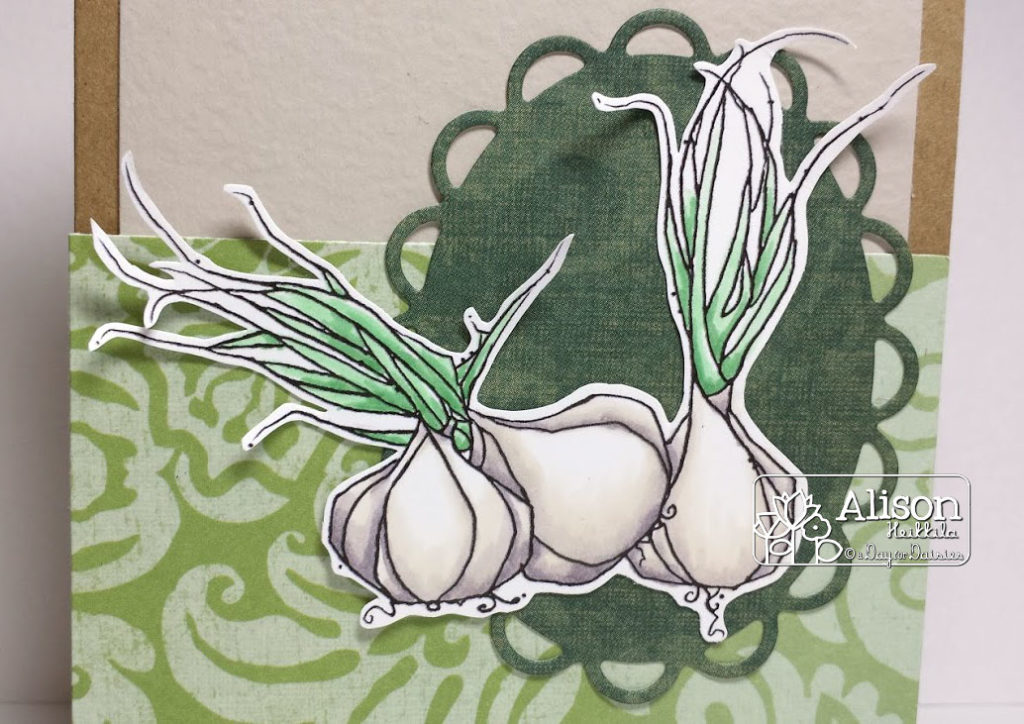 I used a Spellbinder die for my oval, a scrap for my band of patterned cardstock, a Kraft card base, and a creamy gray for my background. Ooh! And 3 pearls….it needed some pearls.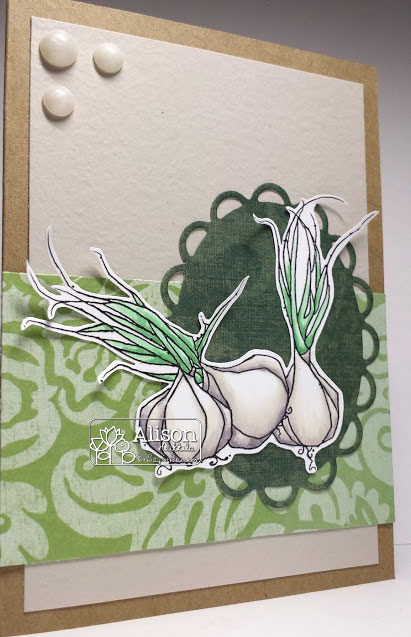 Thanks for checking out my card today! Don't forget to play along with our current challenge, and be sure to visit the rest of the A Day for Daisies gals. Have an inspiring day!