Hello! It's time for a new Left of Center challenge. This week, we are sponsored by Ike's Art and the theme is Splash of Paint.
I used Raven Poe for my card. I decided to not do anything to alter that image, but rather to play with my background. My card base is a single layer Monoprint, done with the Rectangles Creative Palette from Stampendous. I used acrylic paint in 3 colors on the palette. Them I embossed my Crows stencil with Black Embossing Paste. After the crows dried, I splattered some Stormy Weather Memory Mists on to the card. Last, I applied Ike's Raven Poe.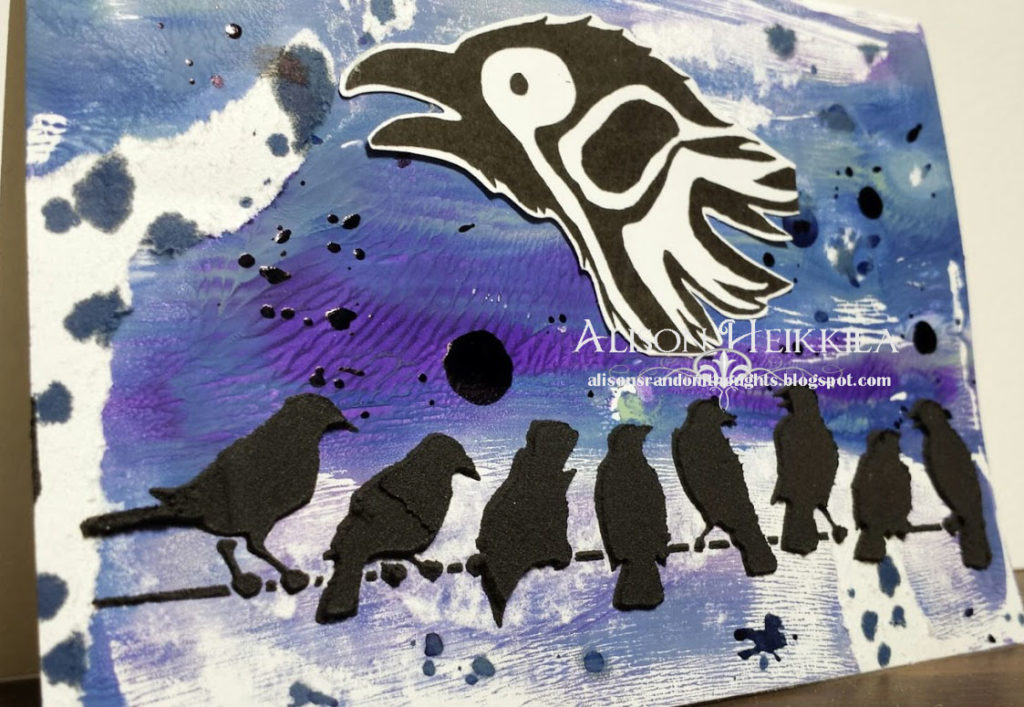 I love to play with paint! If you do too, then you should join in with Left of Center's challenge this week. Please be sure to visit the challenge blog to see even more painted projects. Thanks for stopping by. Have an inspiring day!