Greetings! It's my first official blog post for the Dreamweaver Stencils DT! The Dream Team are challenging you this month to a "Flora and Fauna" theme! Considering most of theDreamweaver designs incorporate both of these in the huge variety of stencils, you should have no problem playing along with our challenge this month! As usual, link your creations at the end of the Dream It Up! blog post, or at the end of our posts where it says, "Add Your Link". As the challenge gets underway, you'll see thumbnails of others who are playing along as inspirations for your own creations!
I took this pretty picture of my little girl over the weekend, and i knew I wanted to use the beautiful Corner Flowers stencil. I used Pearlescent Embossing Paste to get the image on to my cardstock. Once it dried, I applied several colors of Metallic FX powders with a Q-Tip.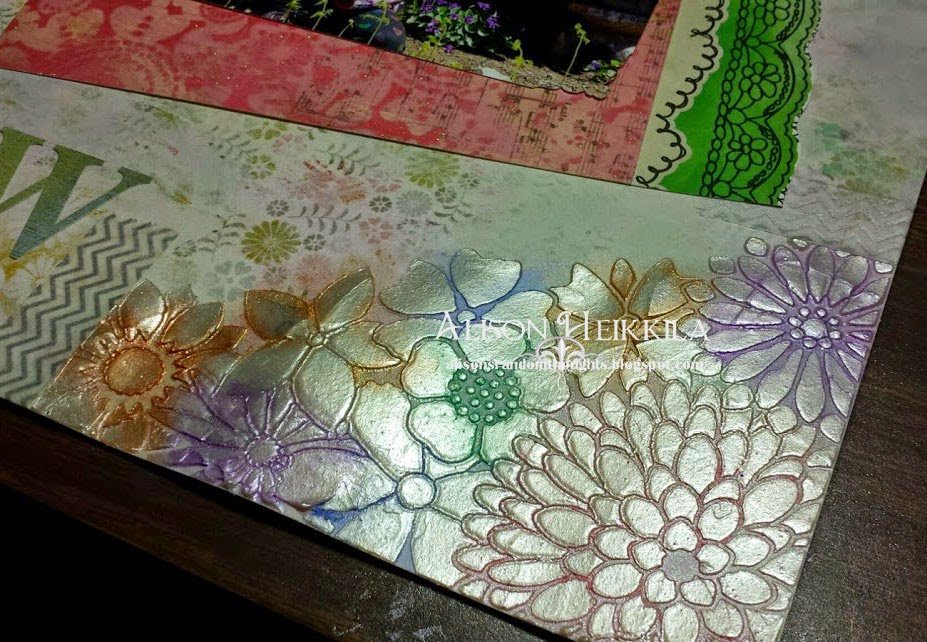 I love how the Metallic FX stuck to the background (since I applied them after the embossing paste was dry).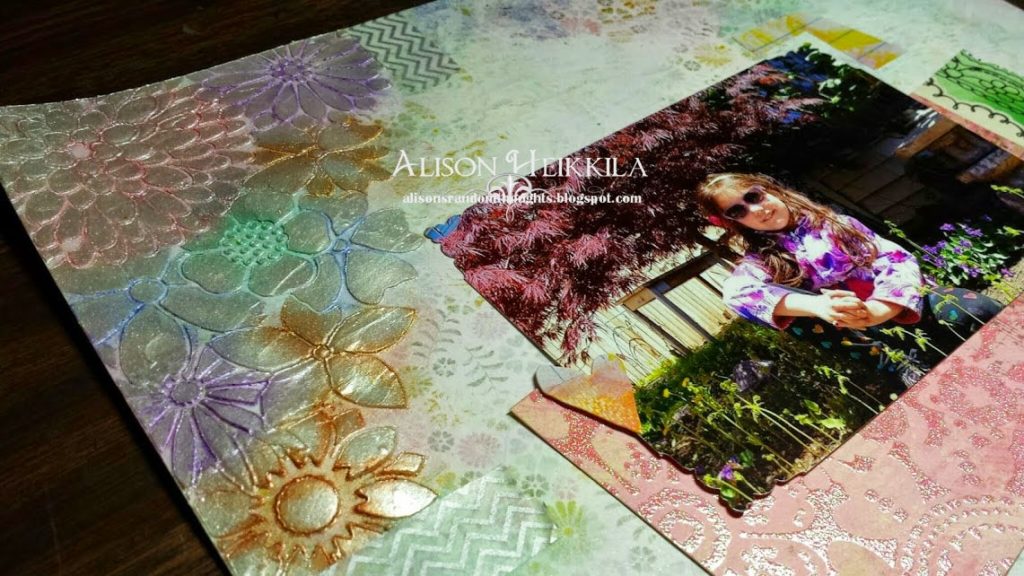 Aren't the colors pretty? And there are so many choices!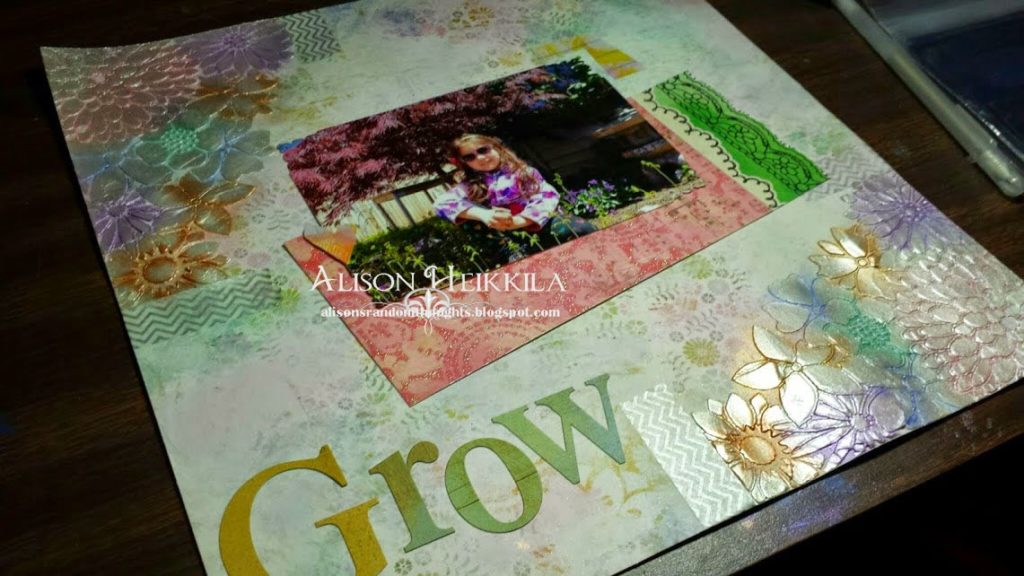 Please be sure to visit the links of my fellow "B" Teamers below to see more great Floral and Fauna themed projects. I hope you'll play along! Thanks for stopping by. Have an inspiring day!