Greetings and holy cow! Blogger seriously doesn't like me today! I actually had my post pre-posted on Thursday…I was totally ahead of the game! But the gosh darn thing never saved! I am so sorry for posting this late everyone. I was out all day so I never noticed. Thank you for letting me know, Wendy!!!
Ok, so it's Friday, so I have a new Dilly Beans project for you. The theme again this week is Halloween…so no excuses for not playing along! 😉
Isn't she a cutie? I love her green skin. I colored her with Spectrum Noirs. Her top is washi tape.
The green border is actually the negative space from a Martha Stewart punch. I love her punches. I really do.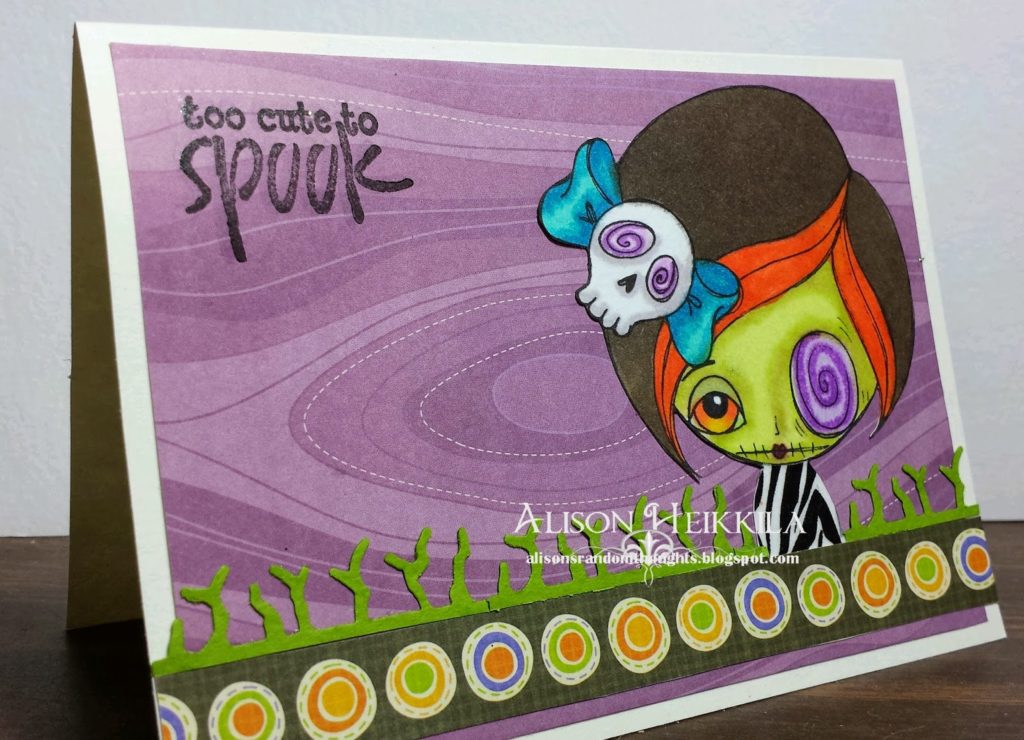 My sentiment is from Tiddly Inks. And how FABULOUS is the paper I found to match her eye?! Totally unplanned! It's from DCWV. Ok….since I am already late, and totally frustrated, I am off! Please be sure to visit the rest of the Wicked Bloggers, listed in my sidebar. Have a creeptastic day!