Greetings! At Bombshell Stamps, we like to enjoy the sillier side of things from time to time. Which is why we started celebrating wacky holidays. I get all of my info from Holiday Insights. And boy, do they have a lot of information when it come to out of the ordinary celebrations. This month, e are celebrating Sunscreen Protection Day. Because really, those bombshells need to keep their skin looking beautiful! Here's what I learned about the day.
Sunscreen Protection Day is always celebrated on May 27th, but since we have Muse Monday tomorrow, we decided to get the festivities underway a day early. The day is said to bring awareness about how important it is to protect you and your loved one's skin from the harmful rays of the sun. This is even important on cloudy days. So always use SPF 15 or more, people!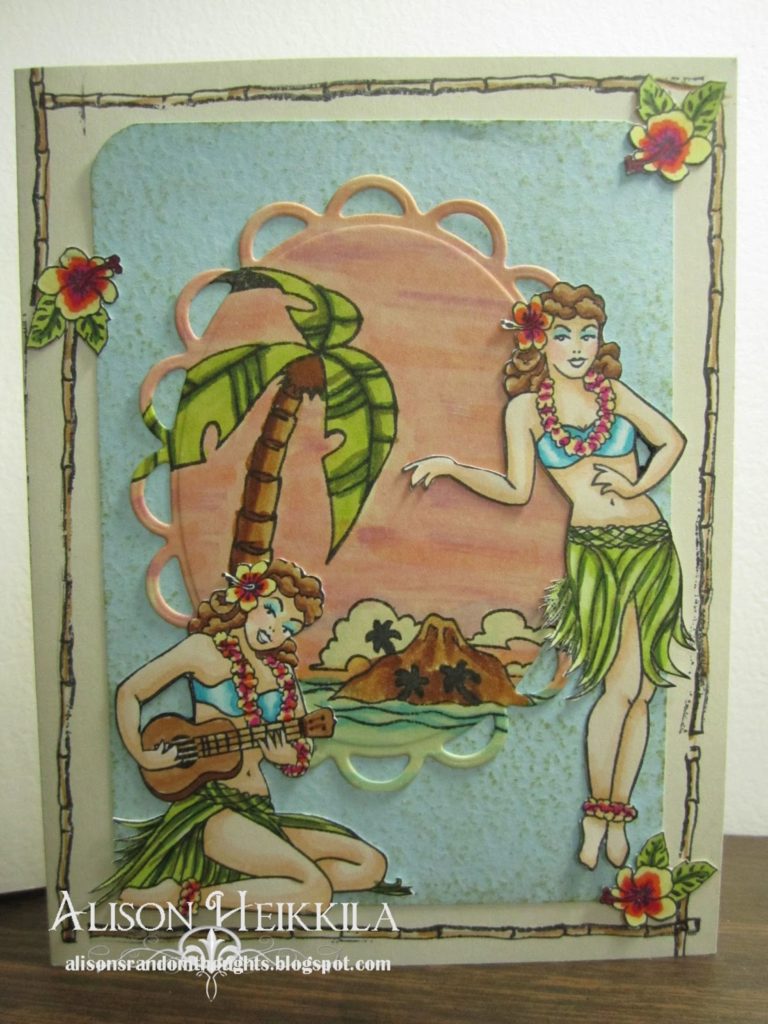 I used several Bombshell Stamps sets for this card. I used Hula Girl, and new to me, Hawaiian Girl and Tiki Party. Please take note of the fact that my girls are nice an fair. They are wearing like SPF 75!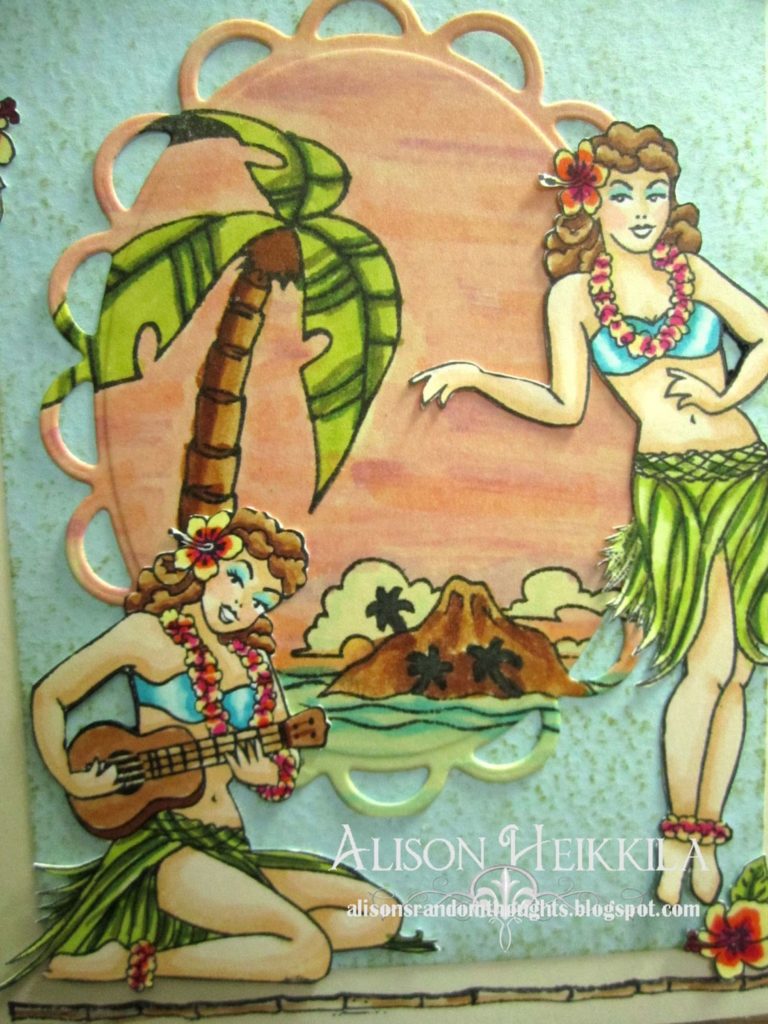 Everything was colored with alcohol inks. Mostly Spectrum Noirs with a few Copics thrown in.
I've got to say, it's a lot of fun piecing together little scenes with my Bombshells. Have you ever given it a try? I hope you will be wearing your sunscreen today, and everyday! Would you like to see more projects that celebrate this wacky holiday? Then please go visit the Bombshell Blog to see what some of the other DT members have created. Thanks for stopping by. Have an inspiring day!