Greetings and salutations! Today I have a new Dilly Beans challenge to share with you. This week, our challenge is "Dots." When Megan first told us about the challenge, I immediately knew which image i wanted to work with.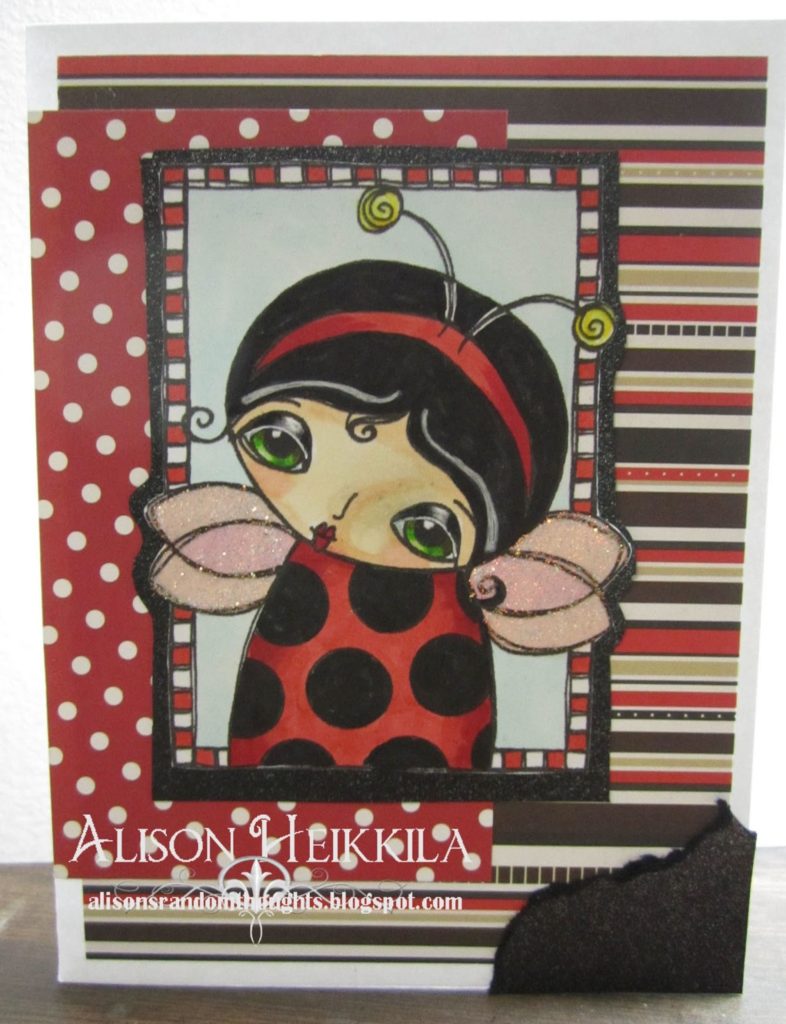 I used one of Megan's adorable bug girls. Isn't she cute? I love all of the Dilly Beans' Big Eye Girls.
I colored her with alcohol markers, and glittered up her wings with Stickles. I also used some black cardstock that I had sprayed with Memory Mists Iridescent spray from Dreamweaver Stencils.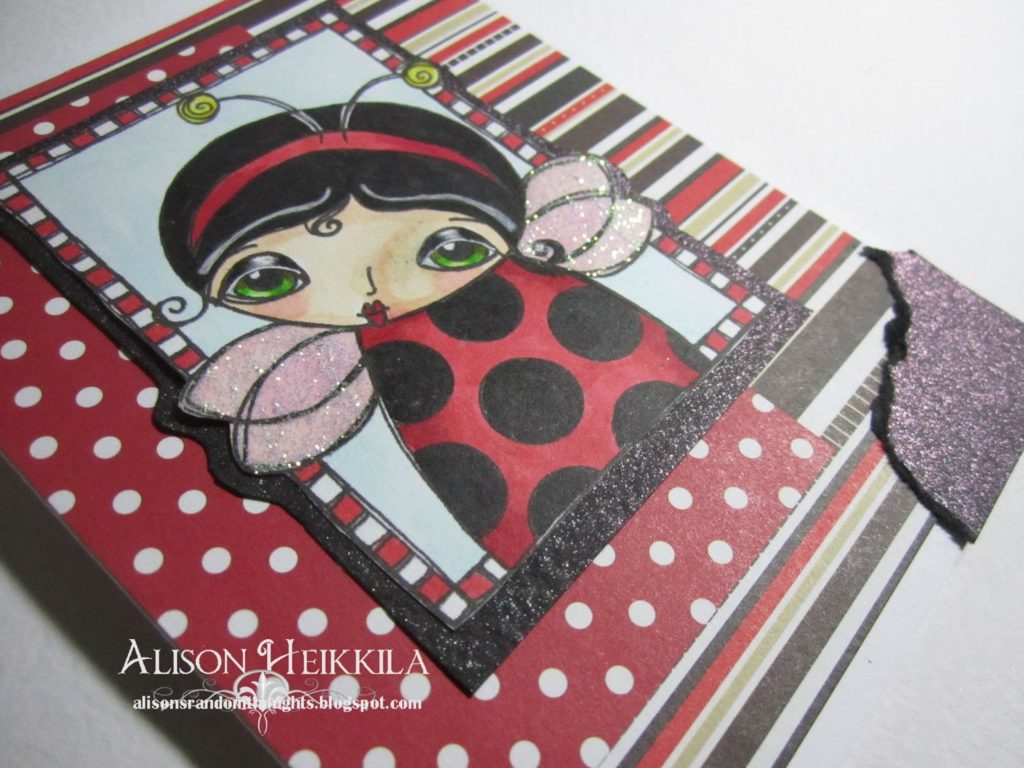 You can really see the sparkle and glimmer here. Love that spray! It changes color depending on the angle. I hope you will play along with this week's challenge. Please be sure to stop by the Dilly Beans Challenge Blog to see what the rest of the team has come up with. Thanks for stopping by. Have an inspiring day!