Hello! It's getting close to the end of the school year, and between last year and this year, teachers have been champions, in my opinion. They've done so much for our students, learned so many new things themselves over the past year, that honoring them with a handmade card is a simple way to thank them for all of their dedication. I decided to combine Memento Markers with the Calypso Kaleidacolor Ink Pad and the March 2021 My Monthly Hero Kit to create a special card that's perfect for any teacher.
Skill: Beginner
Time: 45 Minutes, plus drying time
Directions: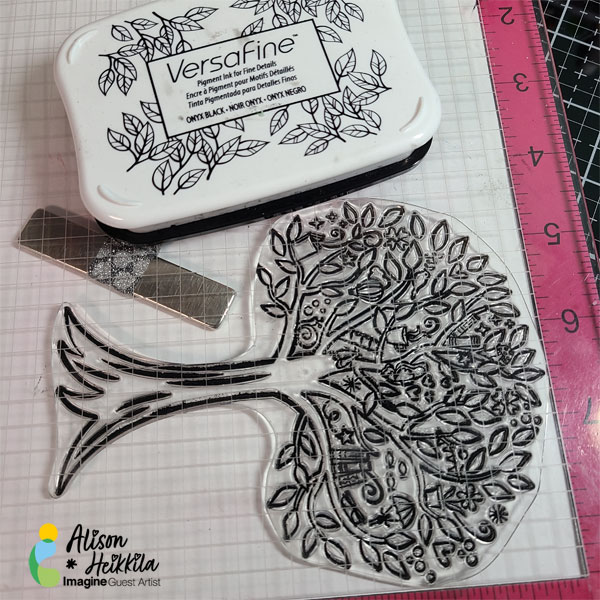 Step 1: Stamp the tree from the My Monthly Hero March 2021 kit on to Memento-friendly paper with VersaFine Ink. I used Smooth Bristol Cardstock.
Step 2: Color the tree using Memento Markers. My list of colors is below.

Step 3: Die cut the tree.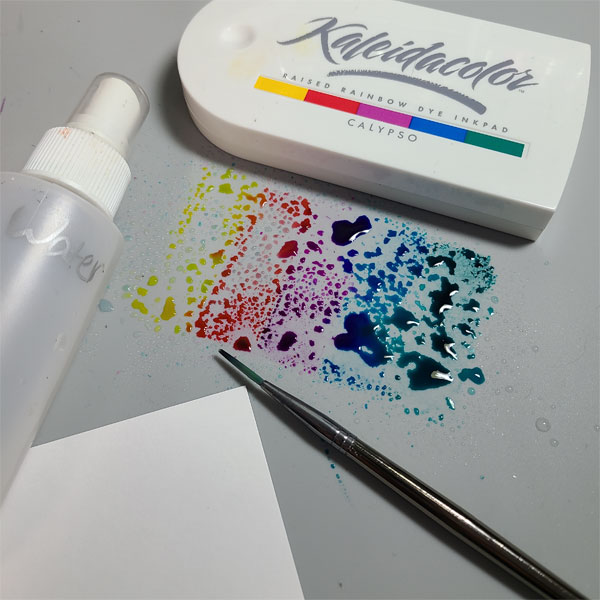 Step 4: Cut an additional piece of Smooth Bristol cardstock, cut to 4 3/4″ x 6 3/4."

Step 5: Push the Calypso Kaleidacolor Ink pad directly into your Imagine Craft Mat and spray with water. *Please note, I opted to use a larger brush than the one pictured here. Please see the supplies list for details.
Step 6: Begin painting the Calypso inks on to the Bristol cardstock. Use waters to help blend colors, and hold the tree up to the cardstock occasionally to see if you like your placement of colors. I worked diagonally, in the order the colors are in the ink pad.
Step 7: Continue working your way down the cardstock, blending colors as you go. I left a bit of a border around the edge of (most) of the Bristol.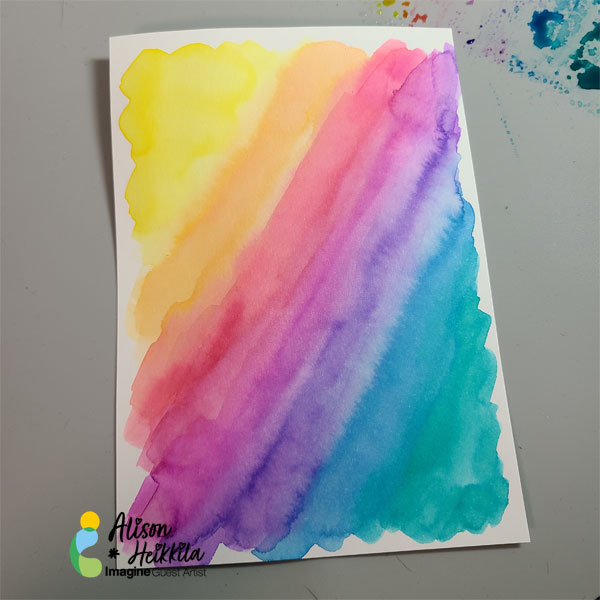 Step 8: Once the panel is fully painted, let dry. Or, you can speed up the process with a heat tool. You can see how beautiful and vibrant the colors are, even after they've been watered down.
Step 9: Stamp your sentiment with VersaFine Clair Ink in Twilight. I assembled my sentiment with words from a Recollections stamp set.
Step 10: Create your card base out of black cardstock, cut to 10″ x 7."

Step 11: Adhere the painted panel to the card base.

Step 12: Apply foam tape or pop dots to the back of the tree and adhere it to the card.
Step 13: Adhere Sparkle Blends to the card using On Point Glue.
Supplies:
Imagine:
VersaFine Ink in Onyx Black
Memento Markers in Rick Cocoa, Toffee Crunch, Bamboo Leaves, Pear Tart, Ladybug, Potter's Clay, Dandelion, Summer Sky, Desert Sand, Angel Pink, Rose Bud, Lulu Lavender, Tangelo, Elderberry, Grape Jelly, Cantaloupe, Bahama Blue.
Kalediacolor Ink in Calypso
VersaFine Clair Ink in Twilight
On Point Glue

Other:
Hero Arts: My Monthly Hero March 2021 Kit
Doodles Paper Playground: Clearly in Love
Canson: Smooth Bristol Cardstock
Princeton: Snap! Size 10 Round Watercolor Brush
Recollections: Sentiment stamps and Black 110 lb cardstock