Hello! It's no secret that I love making shaker cards. But I also love to use sequins for other things. I really enjoy combining different Sparkle Blends from Doodles Paper Playground to coordinate with my cards perfectly. A lot of times, I just start working on my card, and then go through all of my Sparkle Blends to choose what works best.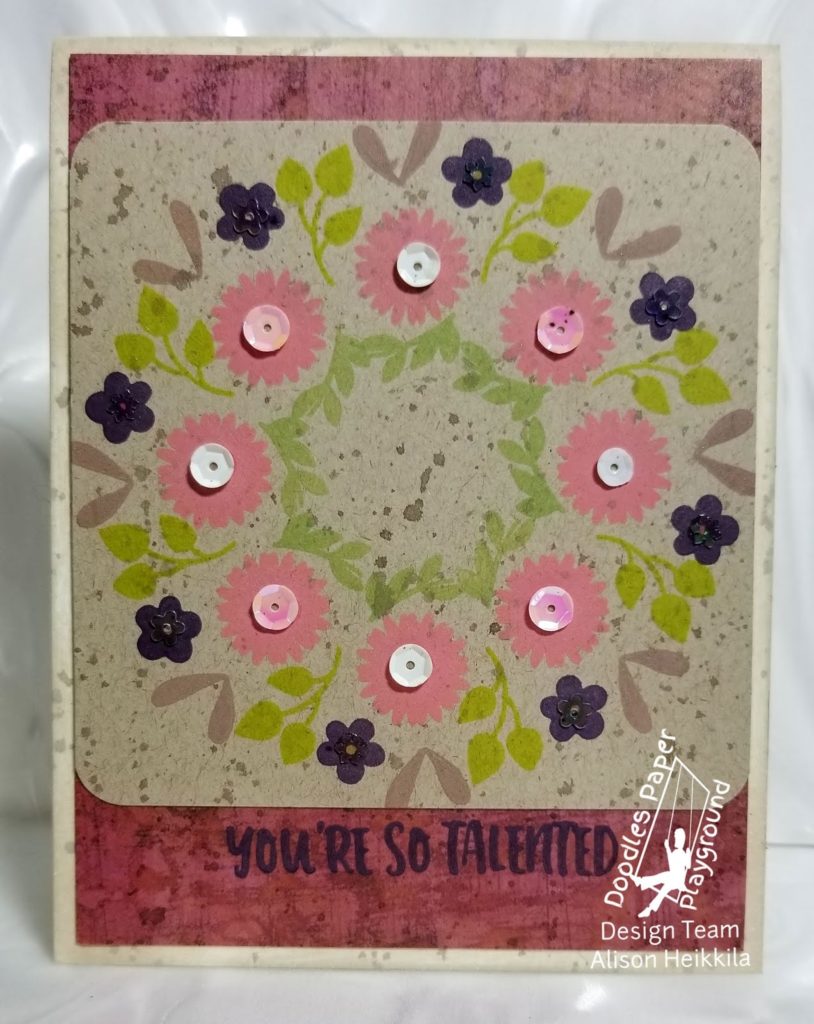 For this card, I used Majestic and Fairy Dust Sparkle Blends, but let's take a step back and see how I got to the point of choosing those sequins. I started off by using the Wreath Builder Templates and Autumn Wreath Builder stamps from Gina K Designs. I stamped my chosen images with VersaMagic inks from Imagine on Kraft paper. When I build my wreaths, I like to work with my focal image first, in this case the Grapefruit colored flower, and then build everything else around that.
Then I went on to choose my sequins. I loved the pink and white sequins from the Majestic Sparkle Blend, and then I needed something for the Eggplant colored flowers. I knew I wanted something small, with an opalescent quality, so the Fairy Dust Sparkle Blend was definitely going to do the job. I found tiny flowers and simple snowflakes, and it turned out that they were perfect. I adhered them all with On Point Glue from Imagine. I found some coordinating patterned paper and a great sentiment from Altenew's Crafty Friends stamp set. I felt as though my card needed one more element, so I splattered on some Rich Cocoa Fireworks Spray.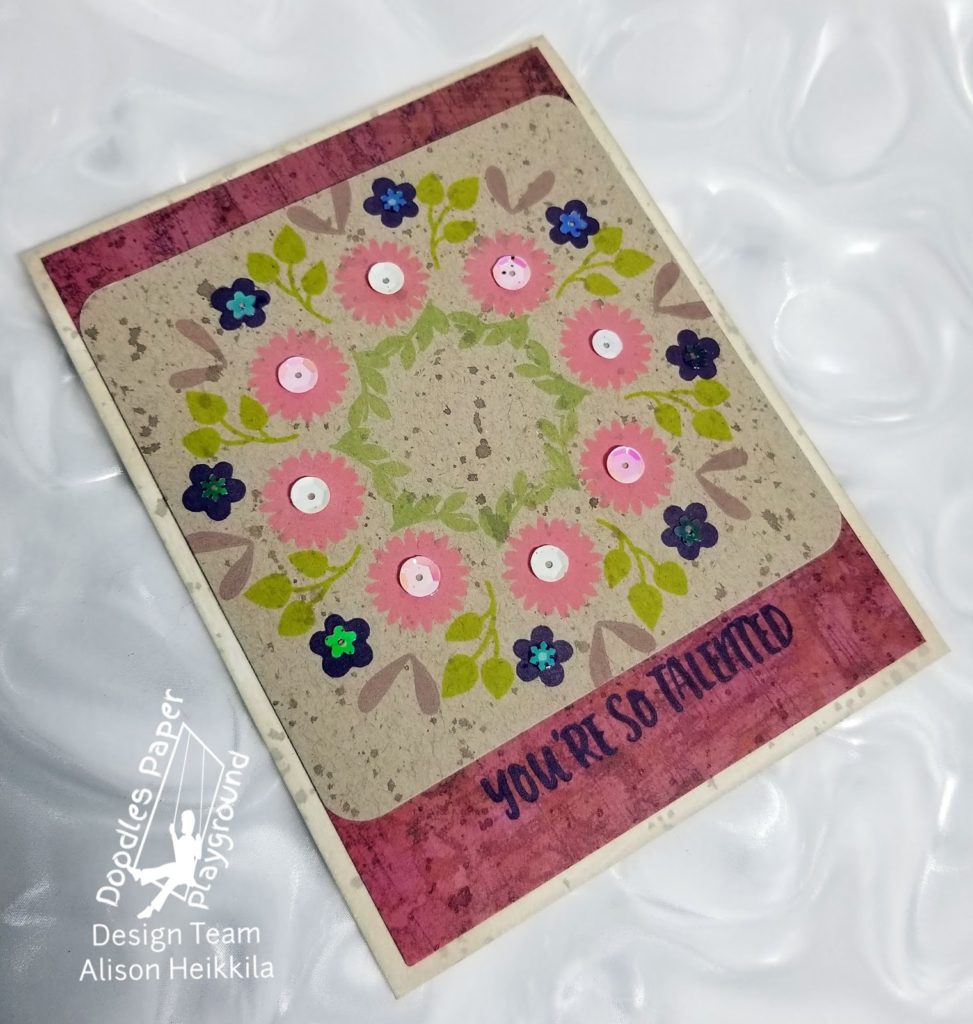 Adding some sequins to flowers is a quick way to punch up your cards, add dimension, and plenty of shine. Be sure to visit White Rose Crafts LLC to check out all of the available Sparkle Blends. That's the only place that you can get them, and all Sparkle Blends are limited edition. Thanks for stopping by. Have an inspiring day!