Greetings! It's my second Blog Hop this week! This is a super special one because it is for Get Kids Crafty, which is a super important topic for me. I think it is extremely important to get kids to create things and to let them play with our tools, supplies, and to teach them what we know as crafters to help them develop into little artists. My daughter (Miss R) is participating in this hop, which has the theme of "Ocean." She used one of the Manatees and shells from Beth Duff Designs' Manatee stamp set.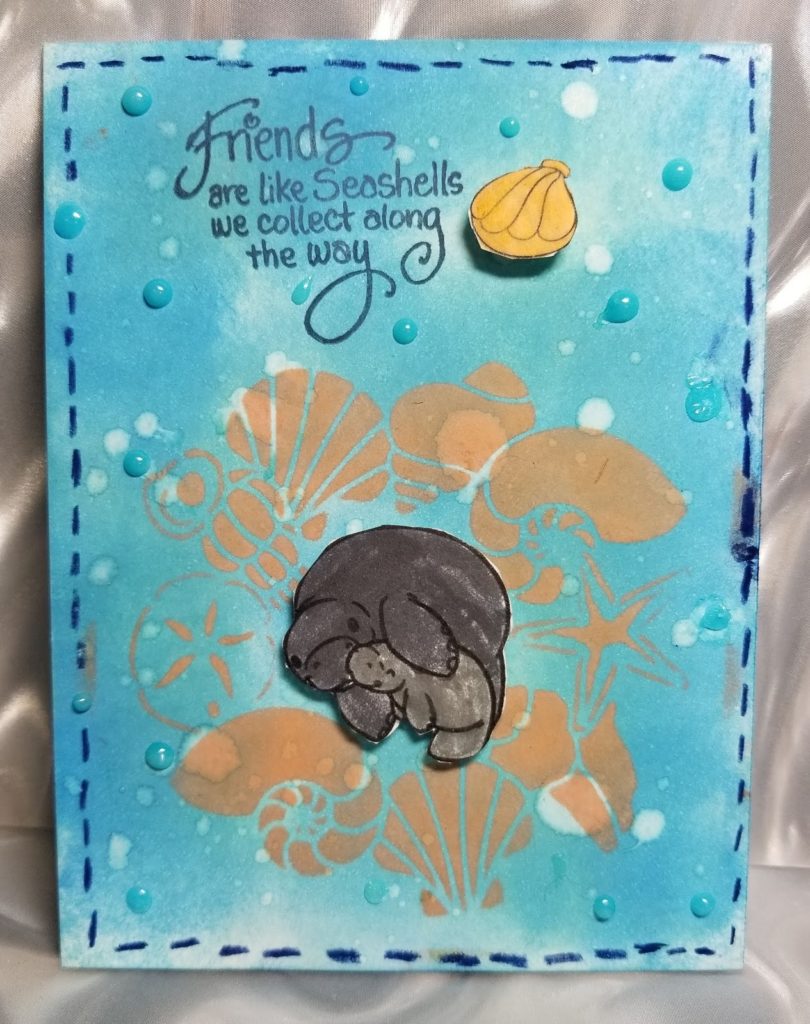 In addition to coloring the 2 stamped images with Memento Markers from Imagine, she also did a number of other techniques. Miss R made her background with Distress Oxide inks in Salty Ocean and Peacock Feathers. She applied them with an inking tool and spritzed the inks with Sheer Shimmer Spritz in Sparkle to not only oxidize the inks, but to give the background a pretty shimmer. Once it was dried, she applied Tangerine Chalk Ink from Color Box to a Shell Wreath Stencil from Dreamweaver (Stampendous).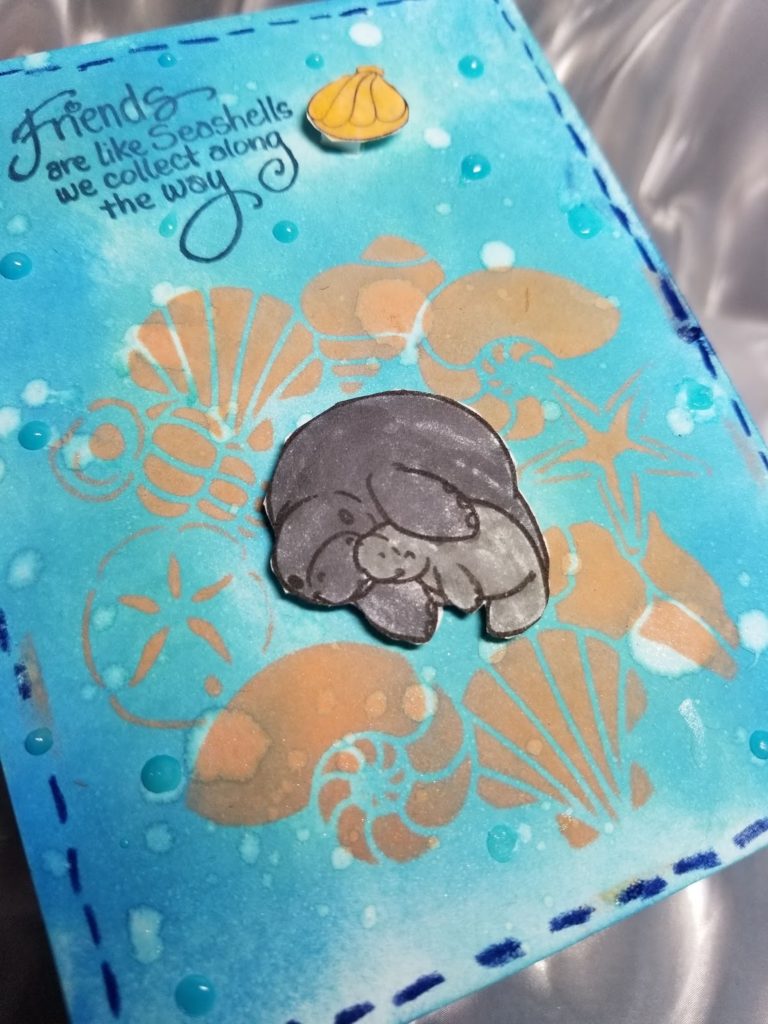 Her sentiment is from Stampendous. Miss R decided that she needed a little more embellishing, so she added Nuvo Drops in Glow in the Dark blue all over the background, not so much for the glow quality, but because the color was perfect with her background. She then added some faux stitching with a blue Aquaelle Pencil. Pop dots for the stamped images finished the whole thing off. I think she did a great job!
Thank you for checking out the April Get Kids Crafty! blog hop. We are so excited that you're here and we hope that you find inspiration amongst our links! Not only that, be we'd LOVE to be inspired by you! Please feel free to use the hashtag #getkidscrafty on social media anytime you and your child(ren) are crafting!
Exciting things are in the future for Get Kids Crafty! you won't want to miss the action, check out our Facebook group and Instagram account: Get Kids Crafty! Also, there is a new web page. We will be changing it up as we go through our growing process, so do make sure to check it out occasionally!
OK! Now go visit my fellow bloggers and find more inspiration to get crafty with your kids! Thanks so much for stopping by. Have an inspiring day!