Greetings, my ghoulish friends! Today is Day 19 of the 31 Days of Halloween. Many of us Halloween fanatics are also big fans of Edgar Allan Poe. For my project today, I am using a Stampendous stamp called Poe Poetry, so many of you will probably really dig it. Below is my full tutorial on how to create this card.
Supplies:
Stampendous:
R294: Poe Poetry Stamp
EP215: Hematite Embossing Powder
Other:
Imagine: VersaFine Ink in Onyx Black, irRESISTable Spray in Love Letter and Wedding Dress, VersaMark Ink
Beacon Adhesives: Zip Dry Glue
Red & Kraft Colored Cardstock
Directions:
1. Stamp Poe Poetry with VersaFine ink on to Kraft colored cardstock.
2. Crop the image.
3. Unscrew the spritzer of the Love Letter irRESISTable bottle and use the straw to apply some of the liquid across the top of the image. Allow it to drip down a little and let dry.
4. Open the Wedding Dress irRESISTable in the same way and use the straw to apply dots of white all over the card. Be sure to shake the bottle first.
5. Create the card base while the white is drying. Make it out of red cardstock cut to 5 1/2″ x 8."
6. Apply VersaMark ink to2 adjoining sides of the card base, sprinkle with Hematite Embossig Powder and heat set.
7. repeat Step 6 on the other 2 sides.
8. Glue the stamped layer to the card base with Zip Dry glue.
Please be sure to visit the rest of the Wicked Bloggers, all listed below. Thanks so much fr stopping by. Have a fangtastic day!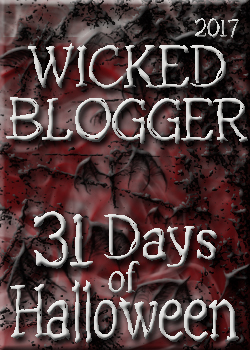 Lost Coast Designs/Carmen's Veranda
Alison (that's me!)