Happy Halloween!!!!!!!!! It's the greatest day of the year! I can't believe we have made it to the end. Thank you so much to everyone that has left me such wonderful comments. I have been more of a lurker this year, but I am going to try to go back and leave you guys some love now that the month is over. For my last 31 Days of Halloween project for the year, I have one last tag.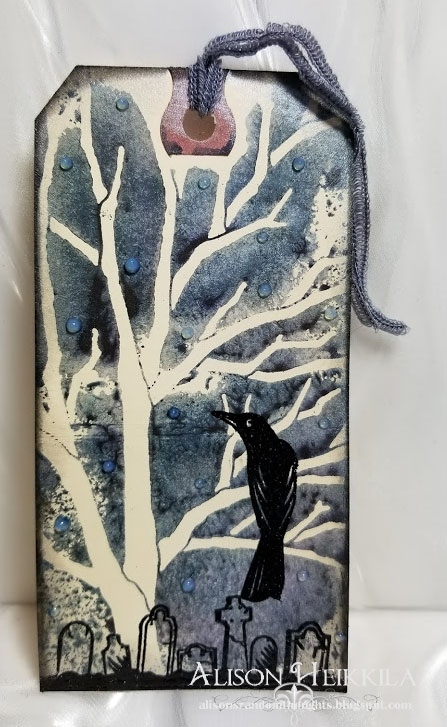 I broke out an older stencil called the Leafless Tree from Stampendous (originally from Dreamweaver Stencils). This is a HUGE stencil, but I used just a tiny piece on this tag. I sprayed it with a few colors like purple, black, and deep blue, and then flipped it over on to my tag.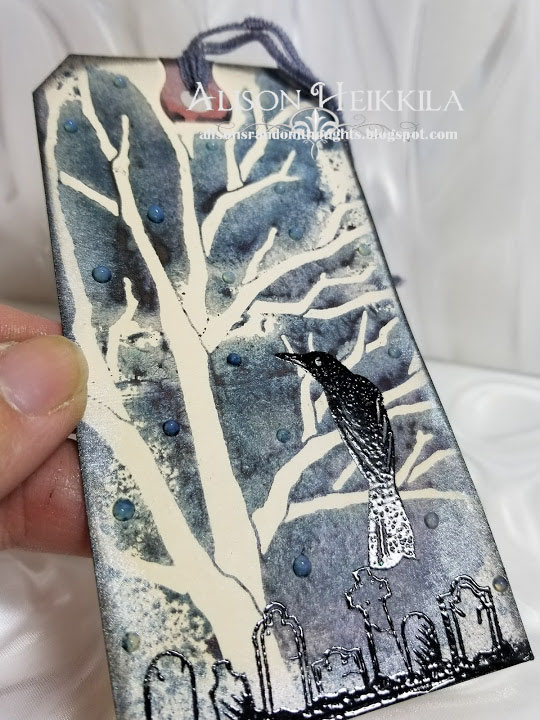 I pulled out some Inkadinkado stamps from years ago and applied them with Onyx Black VersaFine ink, and then I heat embossed them with Detail Black Embossing Powder. I wanted to add something else and I toyed with the idea of splattering red, but I didn't want to do that. Then I thought that I could add some white splatter to look like stars, but instead I decided to go with Nuvo Jewel Drops in Seafoam. This is translucent and I thought it added a nice bit of dimension and shine to the tag.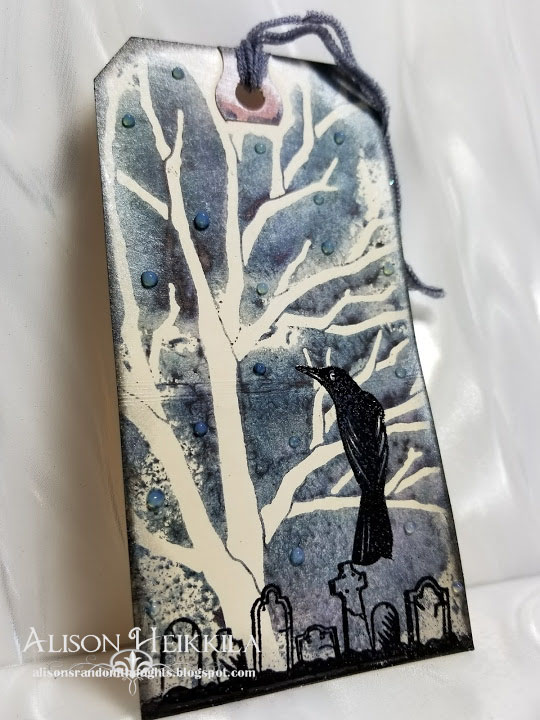 That's it for me! Again, thank you so much for all of your visits. I really hope you have enjoyed my projects this month. And I hope you will visit again soon. Have an absolutely spooktacular Halloween!!!
Lost Coast Designs/Carmen's Veranda
Alison (that's me!)