Hello! It's time for a new challenge with Wicked Wednesday. This week, our ATC theme is "Bookworm," and our sponsor is Ching-Chou Kuik. You may remember her amazing artwork from Sweet Pea Stamps, but you can now get her images directly though Ching-Chou Kuik's Etsy page.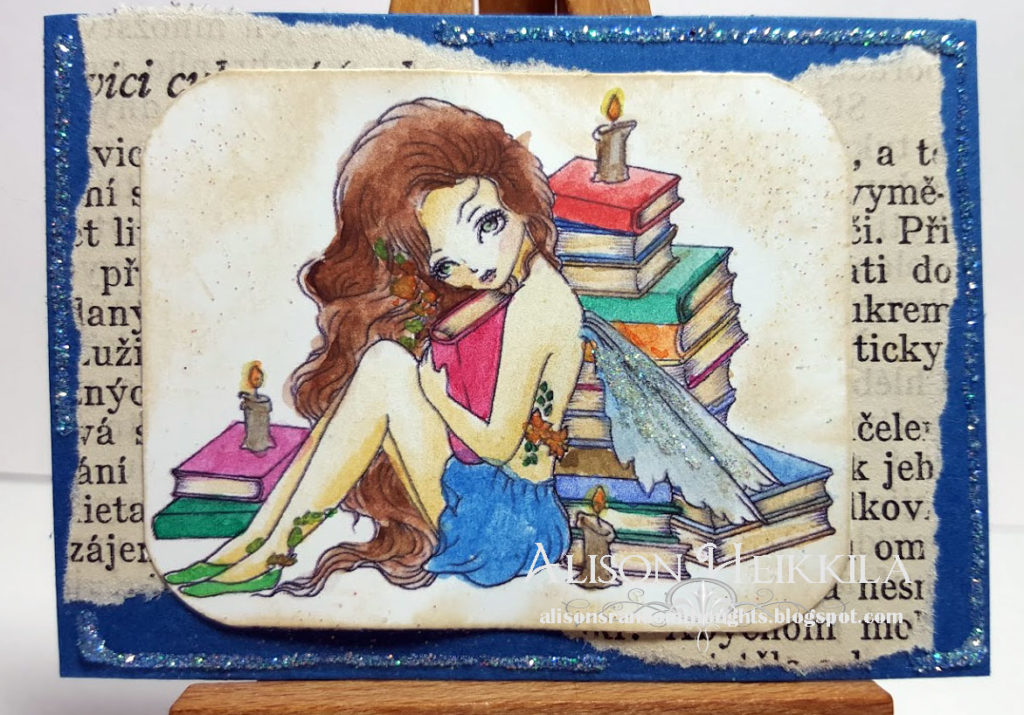 I used watercolors for the image, which is actually called "Bookworm." I added a little bit of glitter to her wings too.
I tore up a page from an old book and added that behind the image, a little more glitter, and a blue base. Simple enough, so that the lovely and detailed image really took center stage. Please be sure to visit the rest of the Wicked Wednesday team to see what they cooked up this week. Thanks for stopping by. Have an inspiring day!