Hello! It's time for a new Wicked Wednesday ATC challenge. This week, we are sponsored by Ppinky Dolls and the theme is "Circus Act."
I used Clown Dance for my ATC. She was colored in with my Faber-Castell Pastel Pencils. My background was spritzed and sprayed with a variety of mists, including Wedding Dress irRESISTables from Imagine Crafts, and Memory Mists in Pink Lemonade.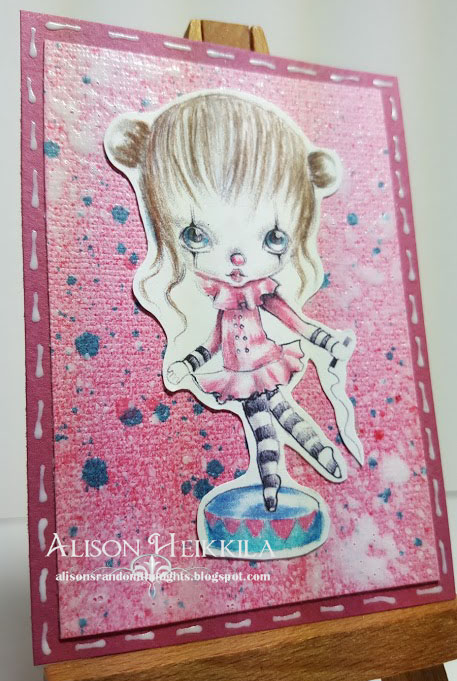 Around the edge, I created faux stitching with irRESISTables Pico Embellisher in Wedding Dress, also from Imagine Crafts. I love the dimension of the irRESISTables. I hope you liked my latest ATC. Please be sure to visit the rest of the Wicked Wednesday gals over on the Blog to see more creations with Ppinky Dolls. Thanks for stopping by. Have an inspiring day!