Greetings! This week, there are lots of cool things happening at Stampendous (as usual!), and to start the week off, a few of us are sharing the brand-spankin' new Stencil Duos. You get 2 fab stencils, blank cards, and a wonderful pen all in one kit! There are 6 versions available, and they are all great! I used the Balloon Duo Stencil Set for my card, and it was so much fun to work with!
I started off by taping my stencils down on to watercolor paper, and then I applied embossing ink. I heat embossed the stunning Marcasite embossing powder next. It has beautiful swirls of black, silver, and a touch of glitter.
I also used the bottom half of the Incredible You stamp, and I embossed it with Shabby White embossing powder. I used some lovely black, fiberous cardstock that has glitter embedded in it, which added to the fancy look I was trying to give this card. I also added some gold glitter for the balloon's string.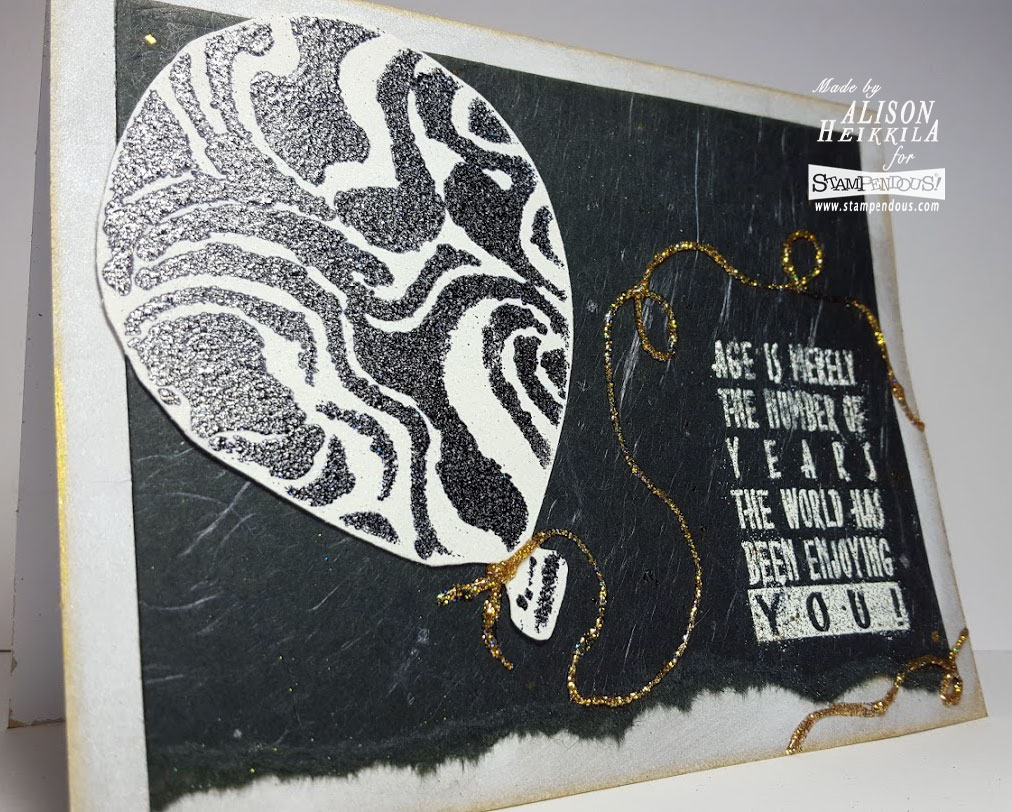 I edged my card base with Shimmery Silver and Golden Glitz Delicata ink from Imagine Crafts. I wish you could see it in person. The whole card shines in a very festive and chic way. Please visit the other blogs listed below, and leave some love! And be sure to check back later this week for lots more with the new Stencil Duos. Thanks for stopping by. Have an inspiring day!