Hello! It's time for a new Wicked Wednesday ATC Challenge! This week, we are sponsored by the fantabulous Vera Lane. I LOOOOVE their digis! It is so much fun to work with them, and I am always inspired. Our challenge for you is to "Add an Animal." Pretty easy, especially with the wonderful animals you can get from Vera Lane. Here's my ATC.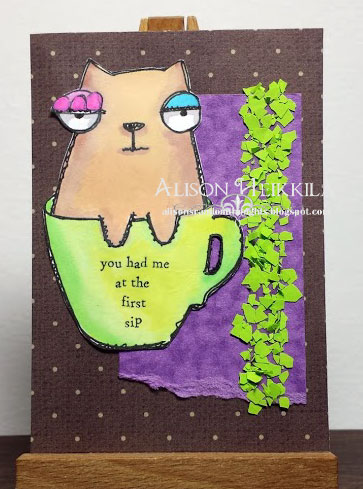 I combined 2 images from the Whimsical Coffee Lover set. I painted it with Crayola watercolors. Yup. It's true. I used Crayola. They work great and they don't dull out my images' black outlines.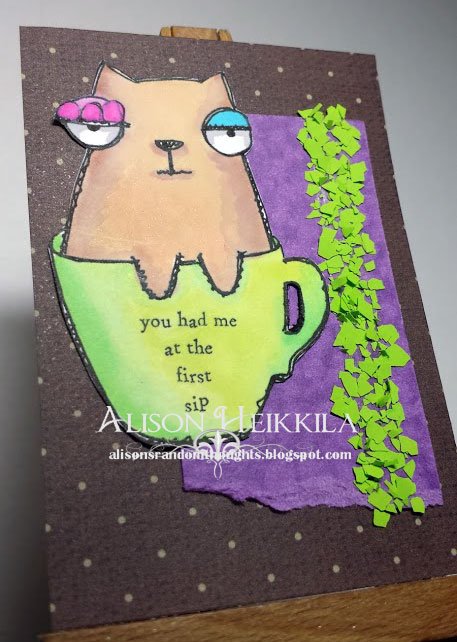 I used scrap papers for the ATC, and some fun Hot Lime Frantage Color Fragments (from Stampendous) along the side. I applied them after putting down a layer of Zip Dry glue from Beacon Adhesives. That's all for me today! Please be sure to visit the rest of the Wicked Wednesday gals. Thanks for stopping by. Have an inspiring day!