Mwahahahahaaaaaa!!!! Welcome to Day 15 of the Smeared & Smudged 31 Days of Halloween. It's also Dreamweaver Thursday, plus the Stampendous team is doing a fun collaboration with Buttons Galore and More. They were so generous in sending us some incredible buttons in an awesome variety of colors.
Don't be fooled by this Christmas banner…I am still sharing a Halloween project today. Now, how about some additional prizes beyond what S&S is offering today?
Please get all of the details for this hop on the Stampendous Blog. Don't miss out on these prizes and awesome projects from my teamies! Now, on to my button-filled project…..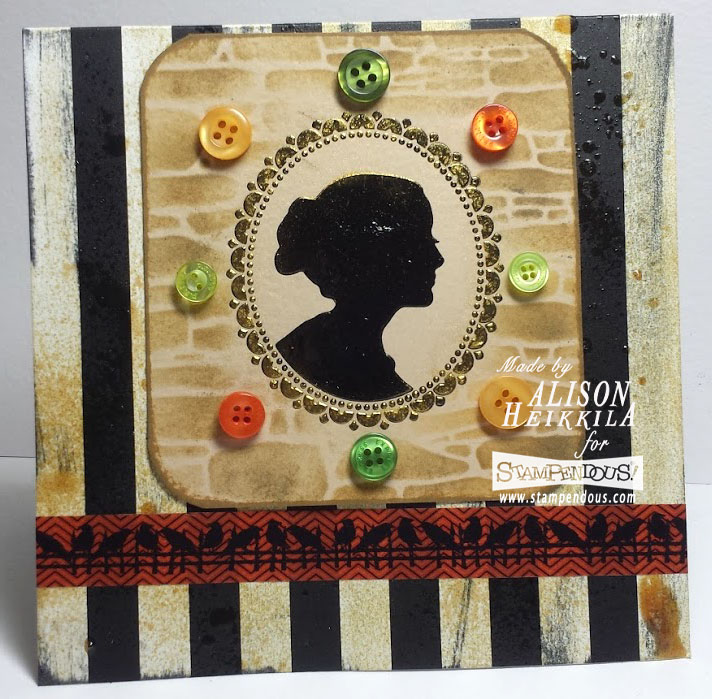 I used the lovely Cameo stencil as my focal piece, but I tried to creep it up a wee bit with my backgrounds. I was going for a wall in an old abandoned house. With the buttons as sort of medallions that frame out this once-important portrait.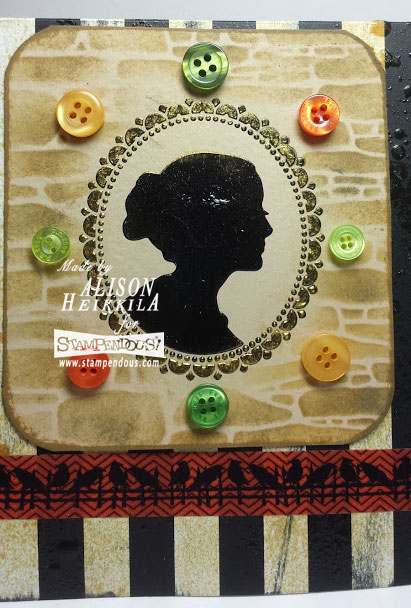 I applied the Cameo with Black Embossing Paste. while it was still wet, I sprinkled some Goldfinch Metallic F/X powder by dipping a brush in the powder and tapping the side of the brush over the oval. I tried to be careful and not get the powder on the actual silhouette. After it dried, I brushed off the excess. Next I used the Stone Wall stencil with Toffee and Smokey Gray VersaFine from Imagine Crafts. Then I added the fun little Buttons from Buttons Galore with Mini Glue Dots.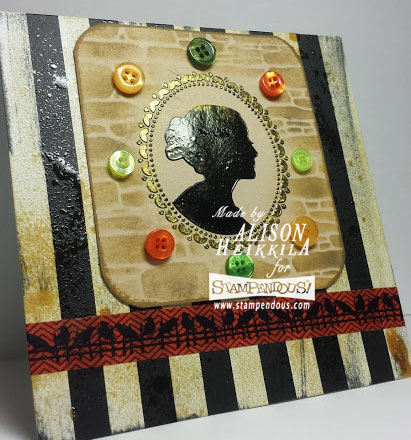 My 6×6 card base came with the stripes, but I needed to age the brightness of the white. So I used some more ink, and the fabulous irRESISTables in Gold, also from Imagine Crafts. Then I added some washi tape that has silhouettes of crows, so I thought it worked really well. Now, before I send you off…thank you so much to everyone that said such nice things about my ATC yesterday. I am so glad that the black line on her face wasn't as noticeable to you as it is to me. Yes, we are truly our own worst critics. You guys all made me feel great. So thank you. Below is all of the Stampendous gals that are sharing projects today, so please give them a visit (don't forget about the prizes!). Also, the Wicked Bloggers are all listed in my side bar, so show them some love too. Thanks for stopping by, and have a creeptastic day!