Welcome to the birth of a new year…2015 to be precise! In honor of that, we've decided that our monthly challenge for January will be Birthday Wishes. We'd love for you to play along with us, and link your creations to the Inlinkz tool at the bottom of this post, or on the Dream It Up! blog, for a chance to win the stencil of your choice…and remember, using Dreamweaver products gets you bonus points towards an extra stencil!
Here's my birthday project for this week: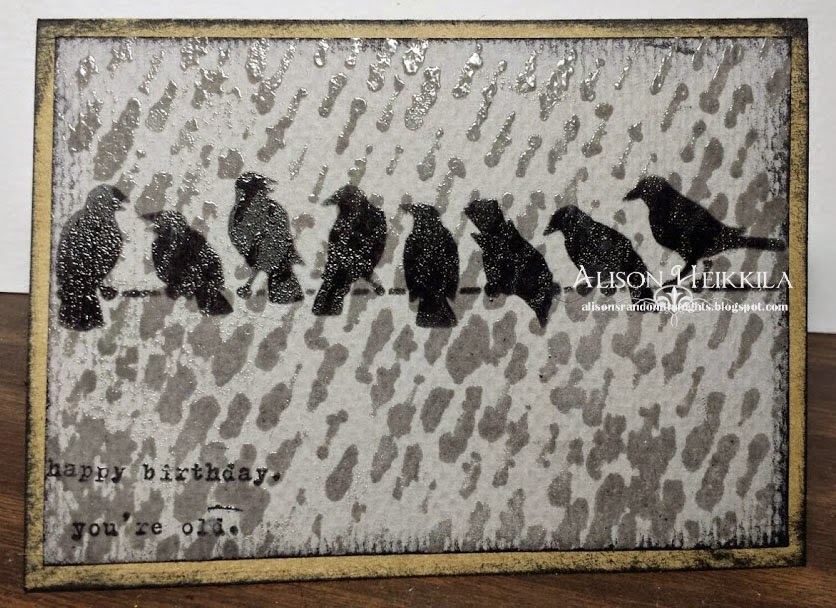 Ok, so it's a little snarky….but sometimes we need to have a sense of humor when it comes to birthdays. right?
I started off by using the the Crows stencil. I simple inked it with a small stencil brush. Then, I took a very juicy embossing dauber and stenciled the Rain. I didn't want perfect drops, so I overdid it when I applied the embossing ink. Then I used a clear embossing powder on top and heated it up.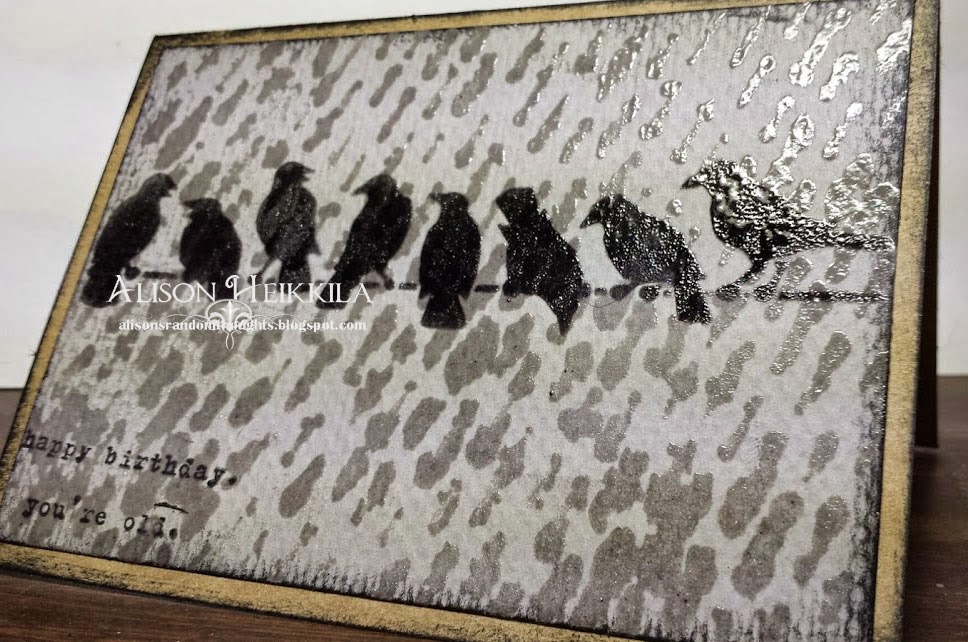 I added my sentiments before I put my rain drops. They say, "happy birthday. you're old." They're from Smeared Ink's Occasions Grumpies set.
Of course, more birthday inspirations coming your way from our "B" team: