Hello! It's time for Day 27 of the Smeared & Smudged 31 Days of Halloween. Where has this month gone??? Today I made a project for the latest challenge from A Day for Daisies. The theme is Anything Halloween, and used their Ravens Waiting digi. I LOVE this company. It's certainly one of my favorites.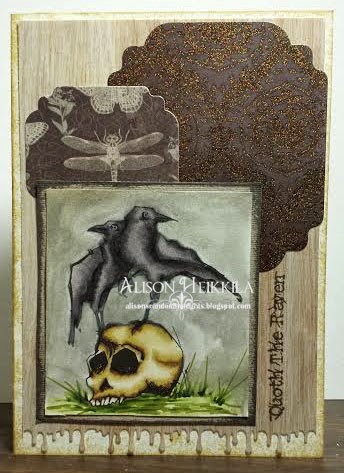 Isn't this a fantastic image??? I colored the image itself with Spectrum Noir markers, and the background was done with watercolors.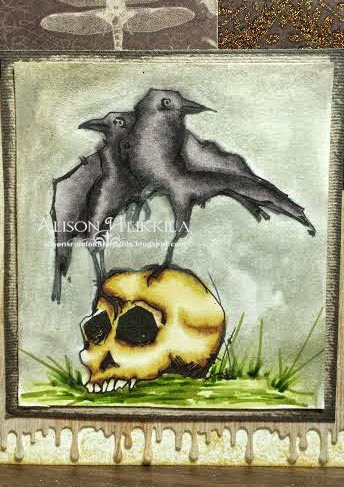 You don't need many colors for this image…but I look forward to experimenting a bit with it with some unusual colors.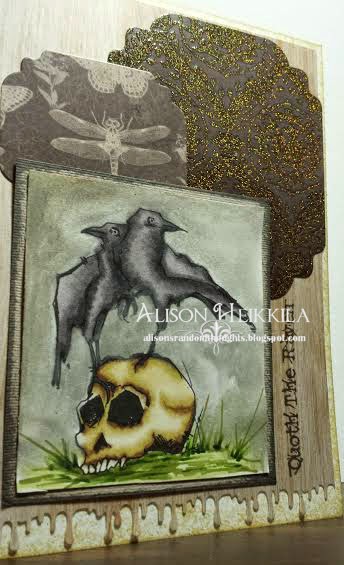 I used my favorite punch (Drippy Goo), and 2 dies from Dreamweaver Stencils, called Nesting Frames. My sentiment is from Smeared Ink's Quoth the Raven set. Please be sure to visit the rest of the Wicked Bloggers, all listed in my sidebar. Thanks for stopping by. Have a creep-tastic day!