My fellow Bloggers! Welcome back! It's Wednesday, so I have a new Wicked Wednesday challenge for you. This week, the theme is "Clouds/Cloudy Days." We are sponsored by Oddball Art this week.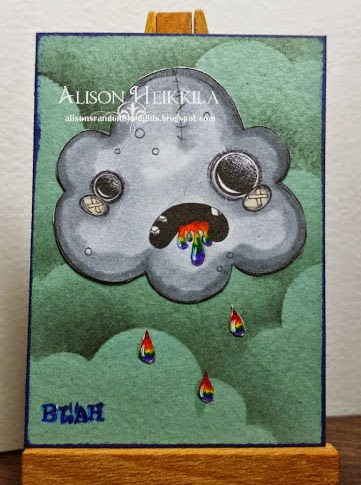 I colored my cloud to be puking up a rainbow. The idea was my little sister's, and I thought it was a good one. My background clouds were made with my Picasso Tool from Dreamweaver Stencils.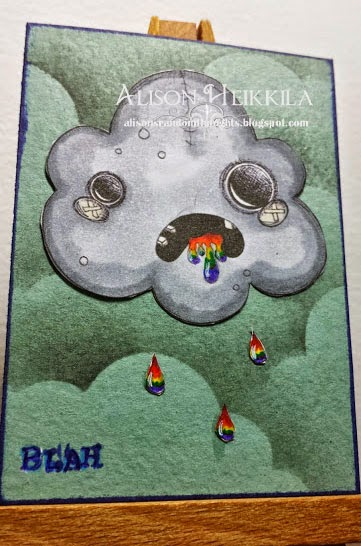 My sentiment (which got a little botched) says "Blah." I don't think this little cloud is too excited about throwing up his rainbow. Would you like to see more? Then please check out the rest of the Wicked Wednesday team here on the Blog. Thanks for stopping by. Have an inspiring day!