Hello! I have a new Wicked Wednesday challenge to share with you today. This week, we are sponsored by the fantastic Delicious Doodles. The challenge is Black, White, and 1 other color. I chose red.
This is Cranium Caresses. It's a creep-tastic image that I totally love. I colored the image with colored pencils.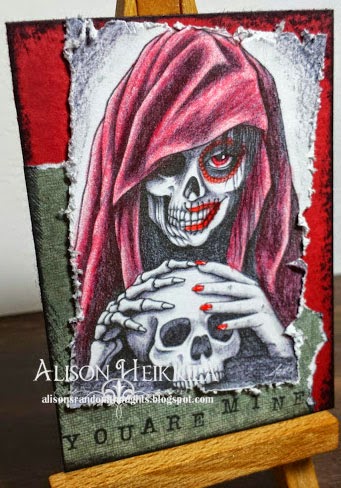 My not-so-pleasant sentiment was made with a Just Rite alpha stamper. Please visit the rest of the Wicked Wednesday gals over at the challenge Blog. And visit me again tomorrow for the next installment of the Imagine Crafts/Dreamweaver Stencils collaboration!