Greetings! I was pretty inspired to play along with this month's Dreamweaver Stencils challenge which is February Flutters. Plus, I just won a new (to me) stencil so I just had to use it. Here's my creation.
I started off with my new Lotus stencil (LG 720), and I chalked it with 4 colors all over my card. Then I used Black Embossing Paste with the Butterfly (LJ 916). I let it sit for about an hour, and then with a brush, I applied Nouveau Orange, Amber Glow, Kimono Red, and Moonstone Metallic F/X randomly.
Look at the pretty shimmer! Then I added a border with a Martha Stewart punch, and my "Flutter" sentiment is from Smeared Ink.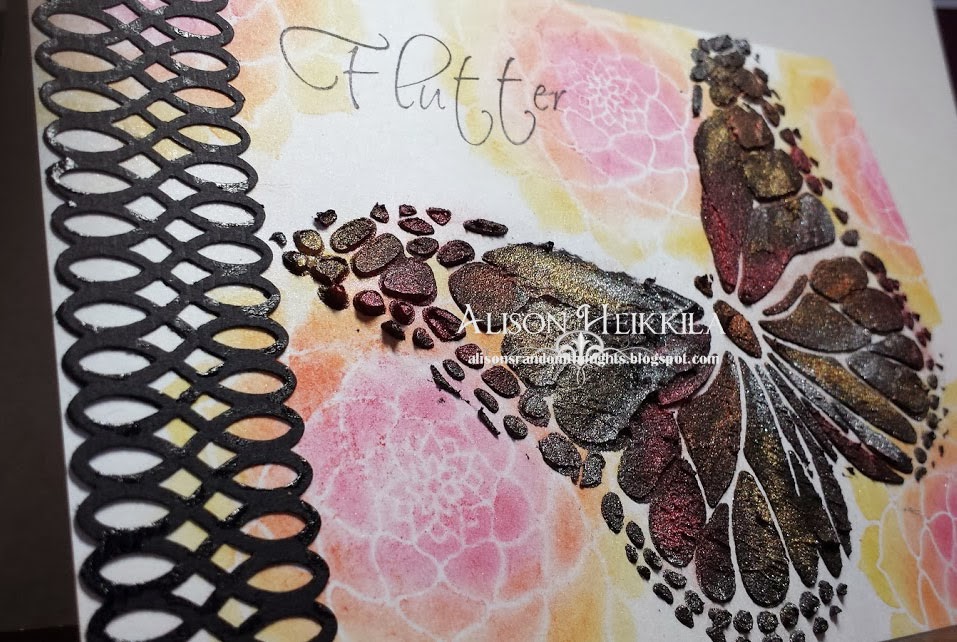 Thank you for joining me today. Have an inspiring day!