Hello! I am excited to be a part of Kickstart Your Art with Smeared & Smudged. For the next few days, there will be an art journal prompt that we need to complete within 24 hours. This prompt was to use primary color drips. I decided to work with my kids on this.
I dripped my paint, and the kids and I blew the legs for our funny little monsters. We were excited about the next step, so I used a blow dryer to dry the paint a little faster. Then came the doodling!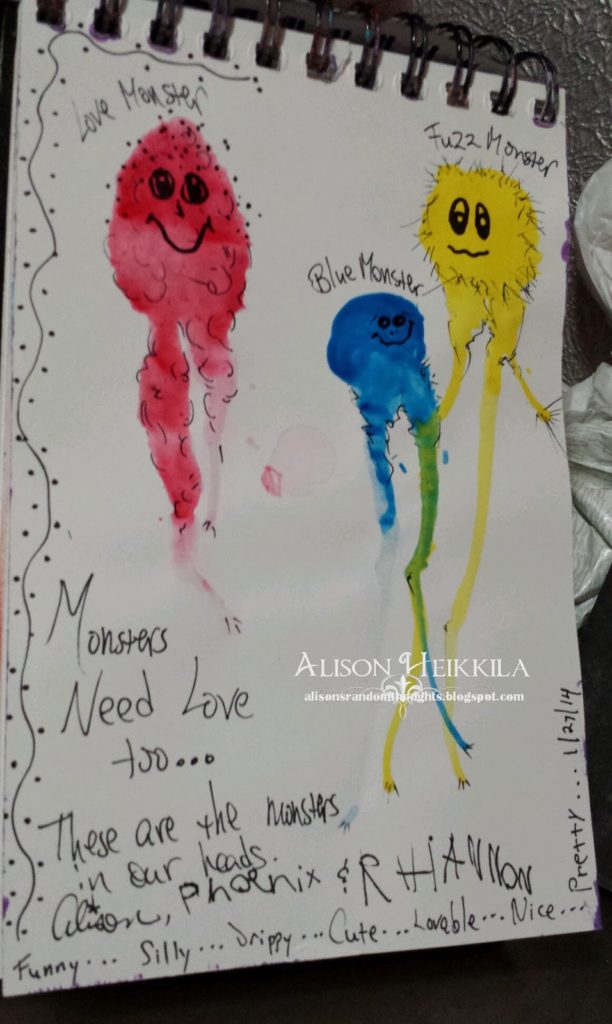 We decided to name our monsters, put some describing words, and wrote out a couple of general things about our monsters. We also each signed the page, since we all worked on it.
And here are my happy kidlings with the finished page. They really enjoyed making this with me. Depending on tomorrow's prompt, maybe we will make the Day 2 page together. Looking forward to the next prompt! Thanks for stopping by. Have an inspiring day!