Hello and welcome to Day 5 of the Smeared & Smudged 12 Days of Creepmas! Today I have another tag to share with you. I recently received a few Stampotique stamps (you saw me use Noelle this month already), and "Smile" is one of them. I love him! And so do my kids. He's just so cute! So I needed to use him this month.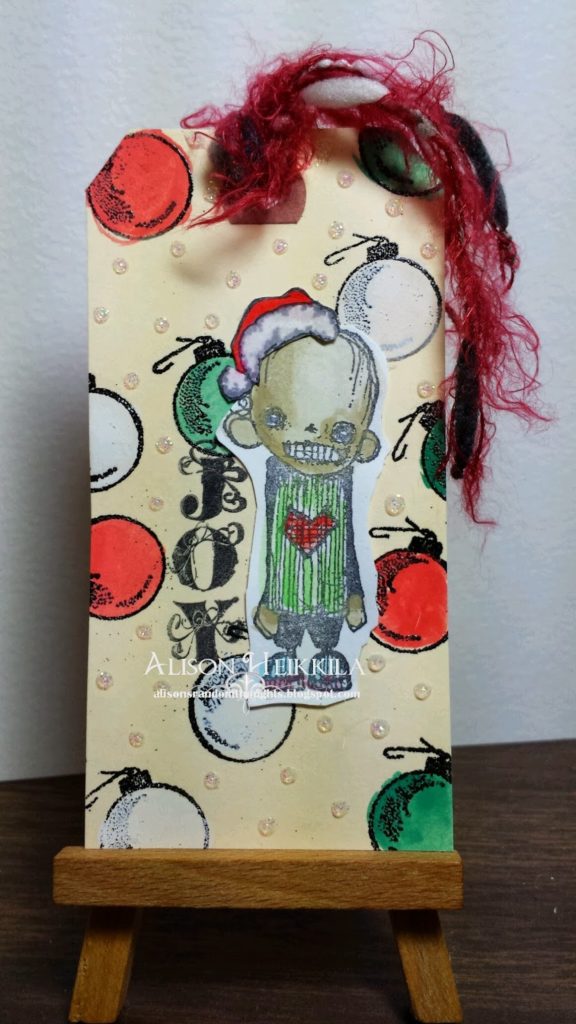 I colored him with watercolors, and cut him out really roughly…sort of child-like. I let him borrow the Santa hat from my Bombshell Stamps Holiday Accessory set. That I colored with markers.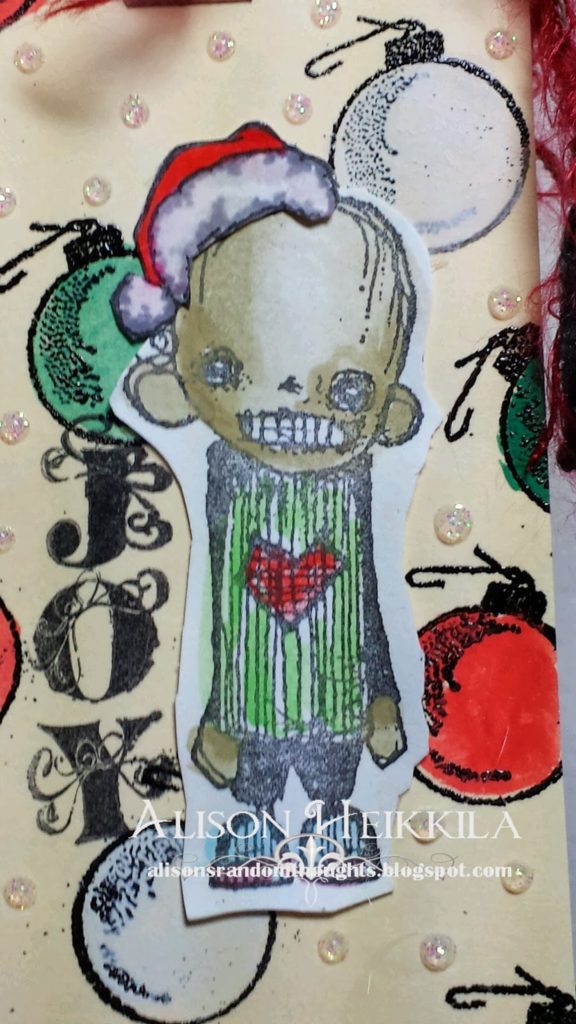 The "Joy" is from Inkadinkado, and my Christmas Balls are from the Great American Stamp Company. I watercolored the balls too. I also used some Stickles for a bit o' glitter.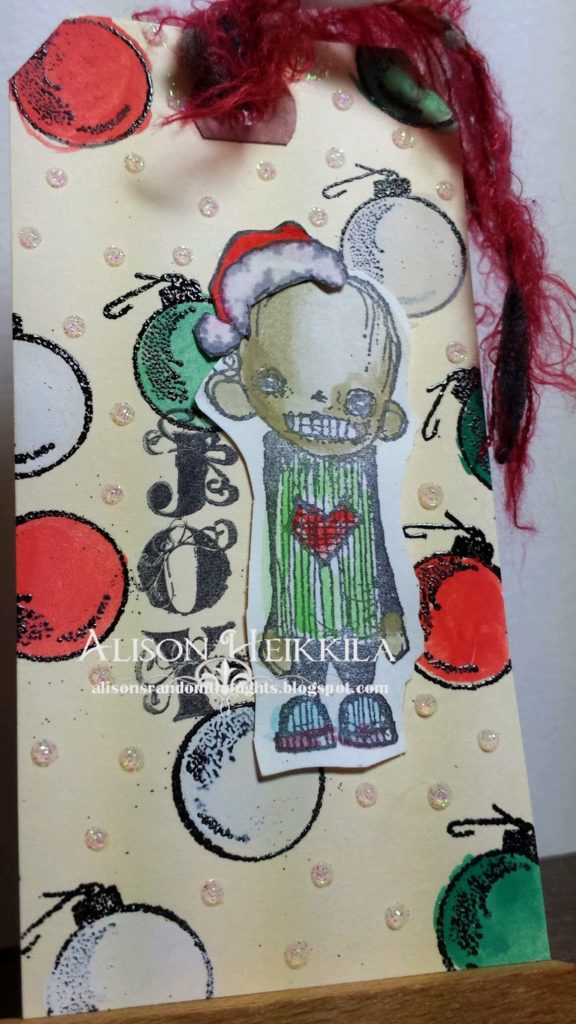 I could probably fill up all 12 Days using "Smile," but I will try to pull out something new for Day 6. 😉 I will of course be entering my tag into the Stampotique Designers Challenge 128: Anything Goes. Please be sure to visit the rest of the Jolly Bloggers, all listed in my sidebar. Thanks for stopping by. Have a creeptastic day!