Hello my creepy loving friends! Welcome to the 7th day of the Smeared & Smudged 12 Days of Creepmas. It's also Friday, so that means that there is a new Dilly Beans challenge! This week, it's Traditional Christmas Colors.
I used Monster's Candy Garland. Yeah, he's a Halloween image, but I thought the skeleton heads looked like popcorn…and i have been wanting to use him for a while. I think he came out pretty cute! Here's a close up.
I used watercolor markers for the entire image. My daughter, Rhiannon helped me chose where the colors should go. I love making projects with my kids. She also chose the Stickles I used for the background.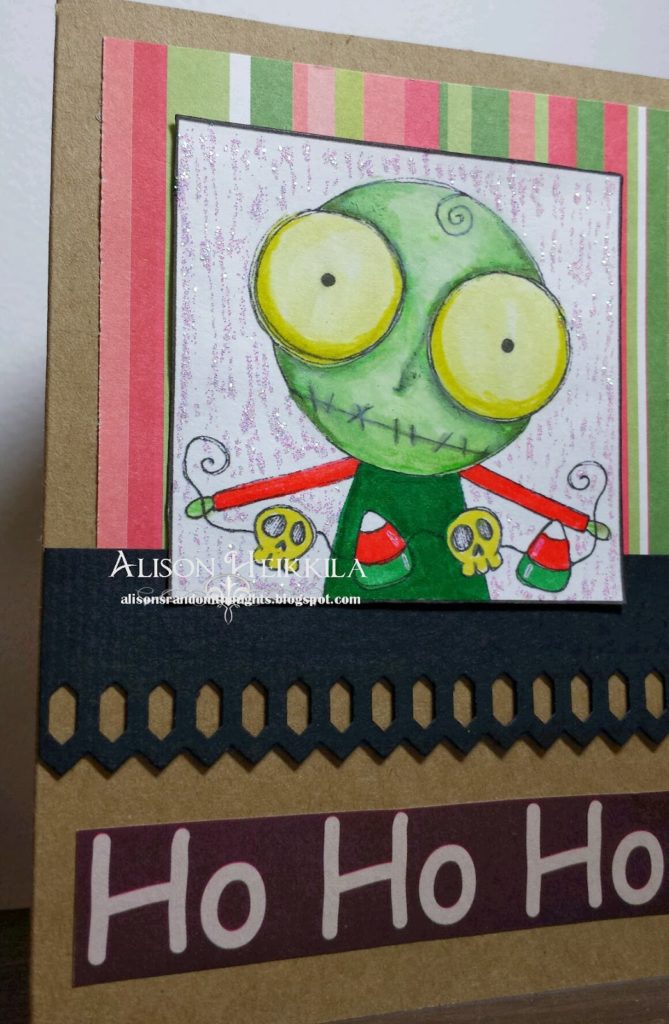 There you have it! I hope you have been enjoying the 12 days so far! Please be sure to visit the rest of the Jolly Bloggers, all listed in my side bar. And be sure to visit the Dilly Beans gals over at the challenge blog. Thanks for stopping by. Have a creeptastic day!