Greetings! Very quick post today, as I am going away for the weekend, and needed to leave like 5 minutes ago. 😉 I am helping one of my Besties, Jenn, over at Wicked Wednesday this week with her Anything Goes challenge. I used an image from A Day for Daisies.
If you know me at all, you will know that I LOVE flamingos. Obsessed a bit.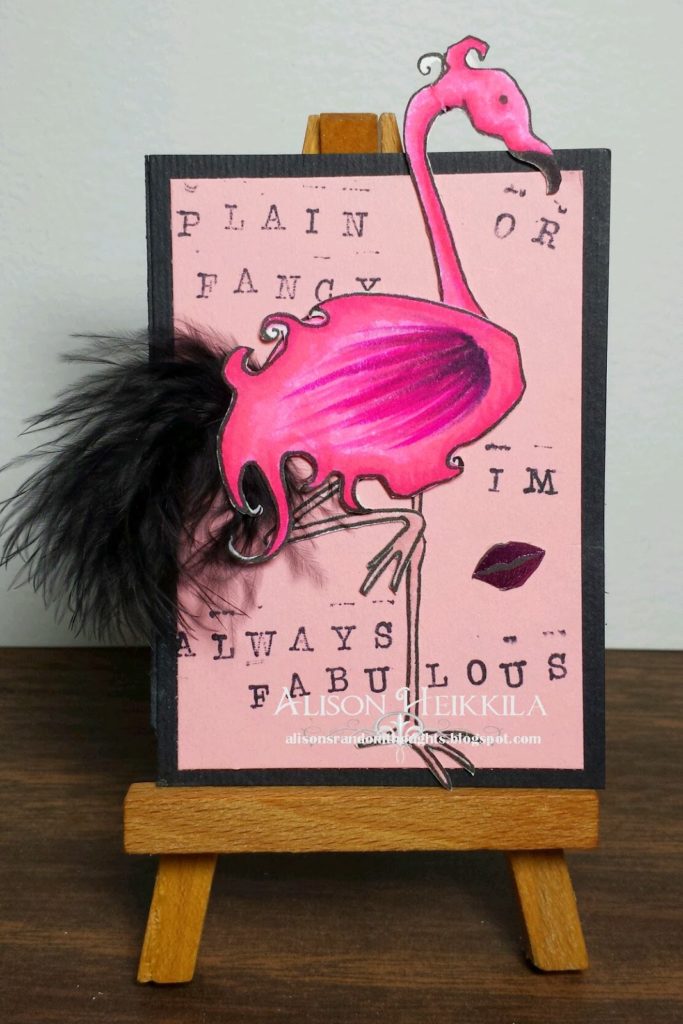 I especially love when flamingos are fancy. Hence this little switch-a-roo ATC. She was colored with watercolor markers.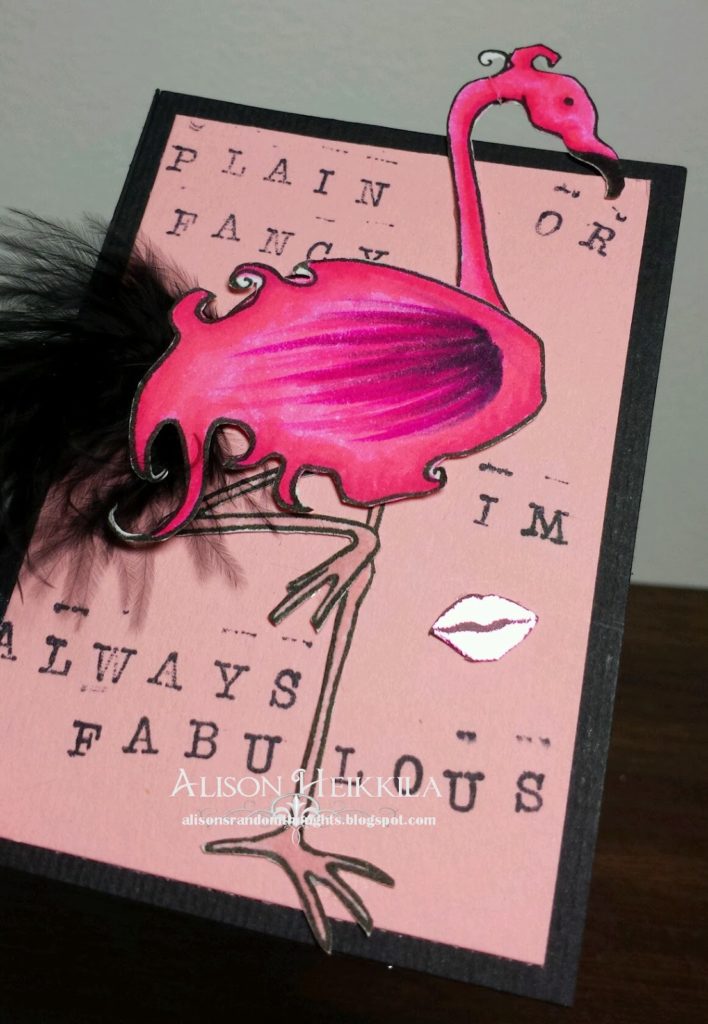 It reads, "plain or fancy, I'm always fabulous." Yes. Yes, you are Ms. Flamingo. Check out the foiled kiss!
Thanks so much for having me, Jenn!!! Be sure to say hello to the WW Team! Thanks for stopping by. Have an inspiring day!