Welcome to Day 6 of the Smeared & Smudged 31 Days of Halloween! I have something totally different from what I have been posting thus far. A friend of mine is stenciling on slates for an upcoming fundraiser for a local school. She had never stenciled before, so I told her I would show her how. She asked if I could work some magic on a few of the slates, so of course, not only did I say yes, but I took it a step further than just stenciling, I stamped on the slate too!
I have these fantastic stencils and coordinating stamps from Tattered Angels that I thought would be really cool on the slate. They are big! The pumpkin stamp is about 4 or 5 inches. I stenciled the background by using the stencil and acrylic paint. Then I stamped the image with Versa Craft. I only stamped the web. And I had lettered the "boo."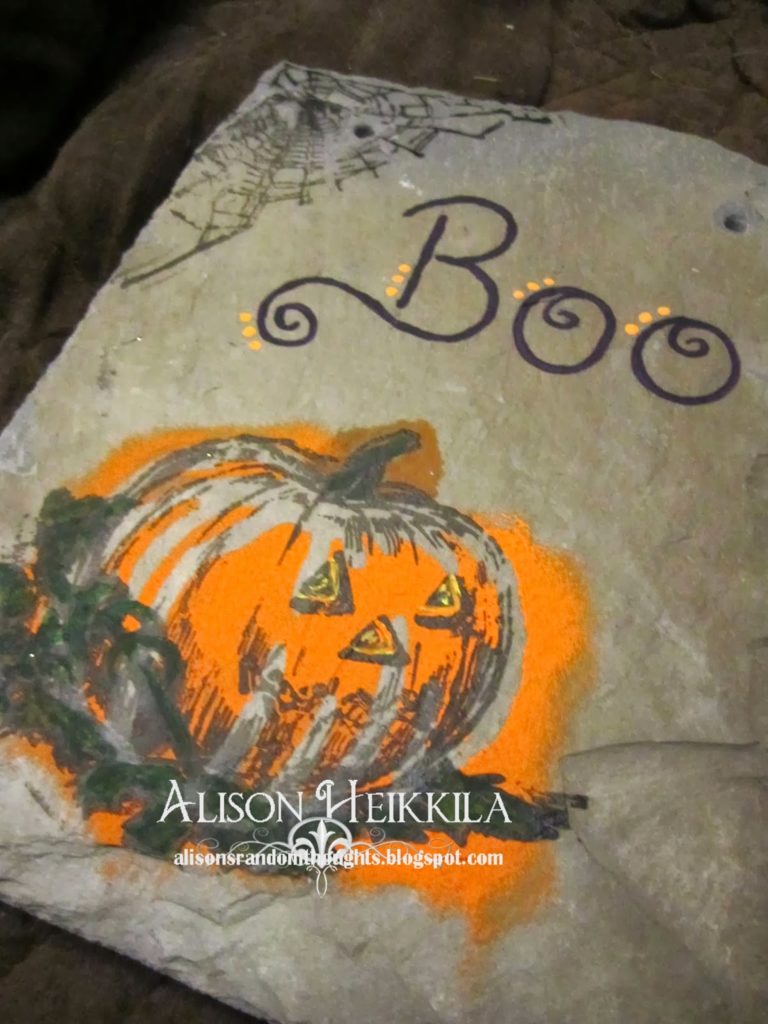 The "boo" is a deep purple, though it's hard to tell here. t still needs to be sealed and have it's leather cord added, but my friend will be taking care of that part. I like how the slate came out….but I am thinking it still needs something. Perhaps some dry brushing around the edges to show off the texture? I think it needs something. What do you think??? I would love your opinion! Be sure to visit the rest of the Wicked Bloggers, all listed in my sidebar. Thanks for stopping by. Have an inspiring day!