Greetings! It's time for the September 2013 Bombshell Stamps Hump Day Hop! This month, the theme I chose was Speed Demons- Masters of Transportation. Bombshell Stamps has so many images to choose from for this theme. Motorcycles, hot rods, even a ship! So I wanted the participants to use any of these Speed Demons as the focus of their projects. Here's what I created.
I made a tag using Speed Shop and Pin-Stripes. I colored my hot rod with colored pencils. The tag I painted with acrylic paint. I kept the finish uneven on purpose. The big pin stripe was stamped with acrylic paint as well.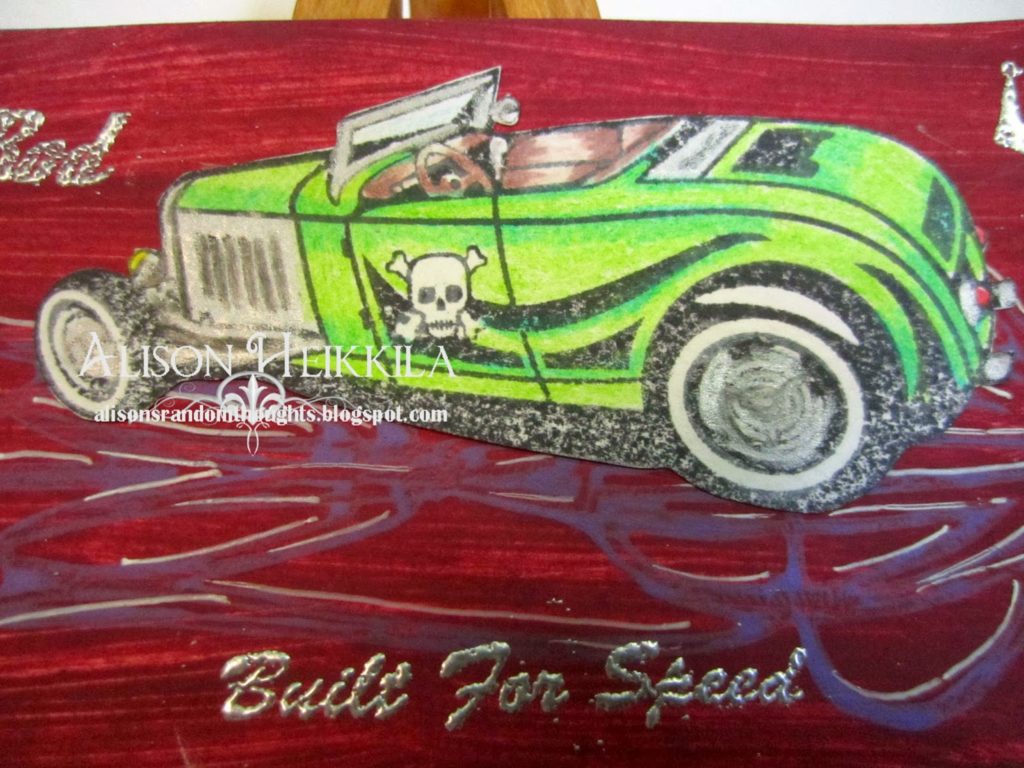 I used a silver pencil for the chrome on the car, so I decided to go with the silver idea further and heat emboss my phrases and the crown in a bright silver. I love the added shine. I also added a bit of highlighting with a white gel pen.
There you have it! So, do you have any of the Bombshell Stamps speed demons? Well, the folks below do, and they want to show off their projects! So please be sure to visit every stop on the list. Thanks for stopping by. Have an inspiring day!