Hello Bloggy Friends! Today I have a new card for Bombshell Stamps to share with you. Today we are debuting Ms. August's (Paivis Jankala) challenge. The challenge is to do something for a man. And with our fantastic Bombshell stamps, that is a pretty simple challenge! Here's what I made.
I used Harley Bikes and Bombshell Patterns for my card. I stamped the bike in whit and then embossed it.
I had some fun screw paper (that I LOVE), and added it, along with the zebra print stamp from the Pattern set and a senti from the Bikes set.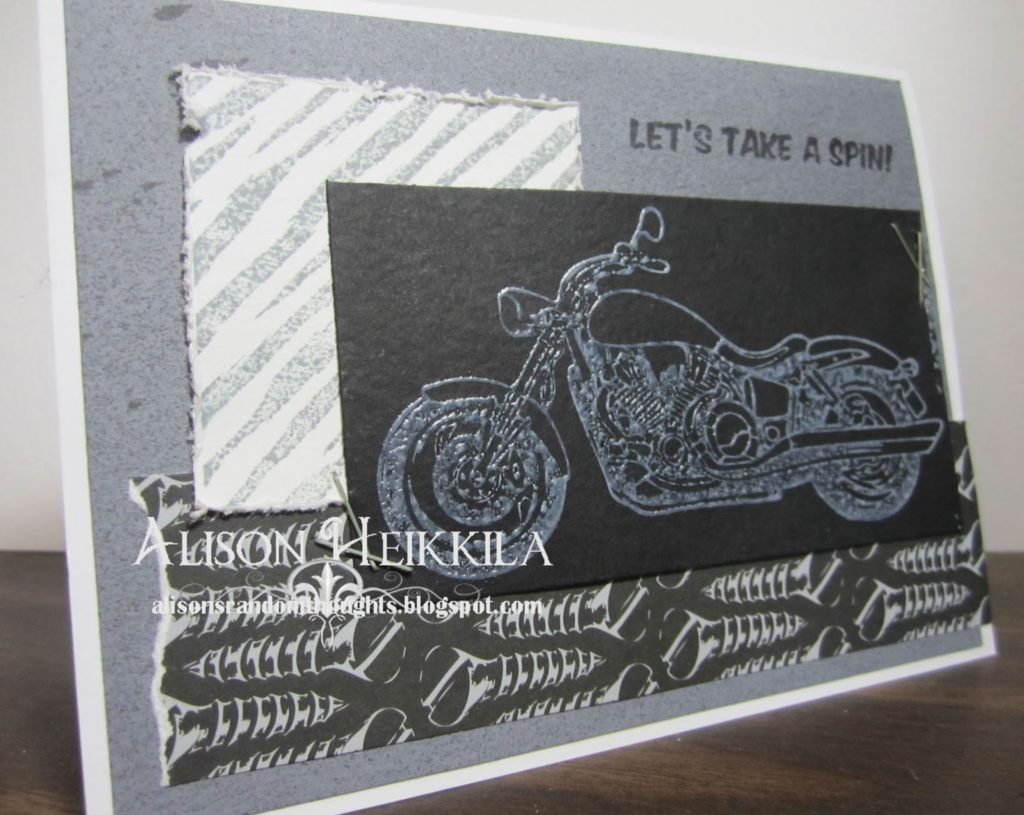 I sprayed my gray paper with Diet Cola Memory Mist. I think it's a great card for a dude. I know my husband would like it….and then he'd wanna take me up on my offer to go for a spin. Gosh, it has been SO long since we've gone for a motorcycle ride! Now it's time for you to head over to the Bombshell Blog to see what Ms. August and some of the other DT members have come up with. Thanks for stopping by. Have an inspiring day!