Happy Friday! I am so happy that the weekend is almost here. It's been a tough week for me, so I am looking forward to not having to rush around for a couple of days. I have a new Dilly Beans challenge to share with you. This week, the challenge is "Mermaids," and Megan certainly has some wonderful mermaids for you to play with!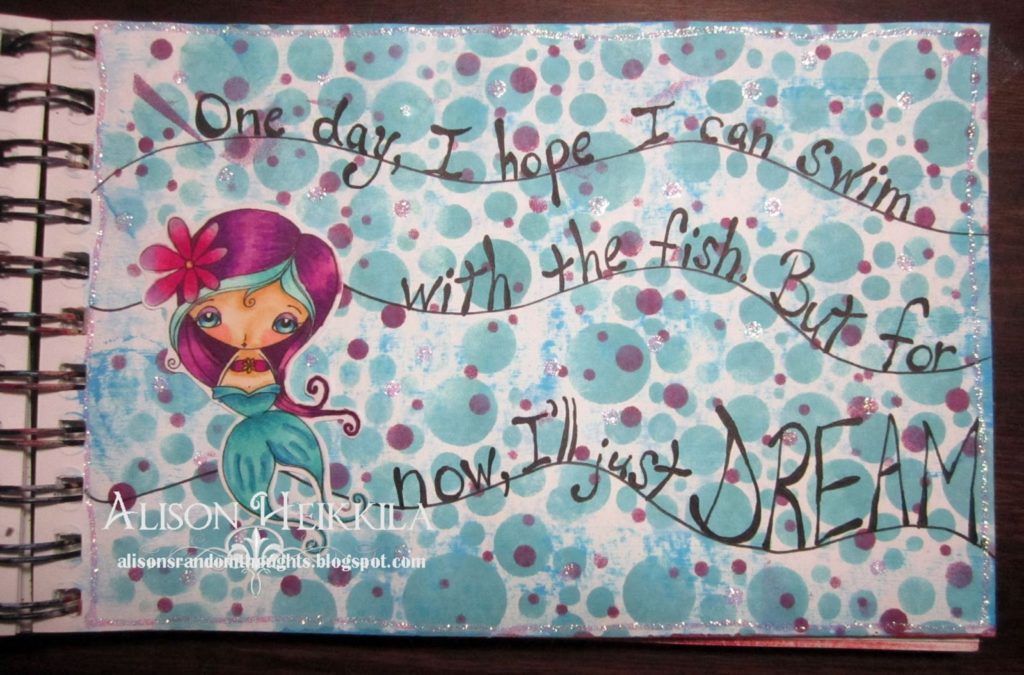 I made an art journal page about how I would love to one day swim with fish. You see, I have a terrible fear of water. It's really bad. Swimming pools, oceans, lakes…..ugh. I love to watch the ocean….just sit on the beach or take a walk along the shore, but getting in is always a bit traumatic for me. I hope to one day conquer this fear.
I used Ahmea Mermaid #558 for my page. I colored her with my Spectrum Noir markers. For my background, I used a stencil from Stencil Girl, and one from Heidi Swapp. I inked them with Distress Inks.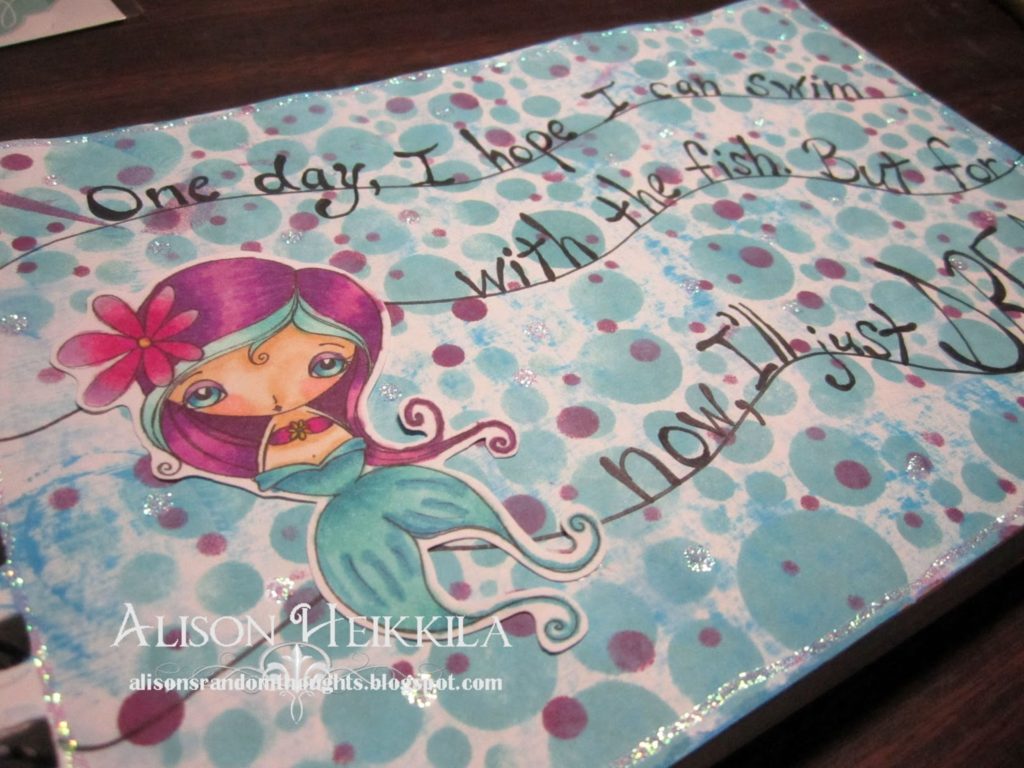 I used Crystal Stickles for some glittery goodness, and my journal says, "One day, I hope I can swim with the fish. But for now, I'll just DREAM."
Do you have any fears? I have a couple, but the fear of water is definitely my biggest. What do you do to overcome your fears?
Thank you for visiting me today! Please be sure to visit the Dilly Beans Challenge Blog to see what the rest of the amazing Dilly Beans team has created this week. Have an inspiring day!