Greetings! Today I am sharing my third post as a Guest Designer with Dreamweaver Stencils. I've got to say, I am going to be very sad when my little stint with them is over. I am having so much fun! But at least I will be able to play along with their challenges anytime. So, as a refresher…the challenge for the month is "Rain/Drizzles/Showers/Mists." So I broke out the versatile Rain Stencil again.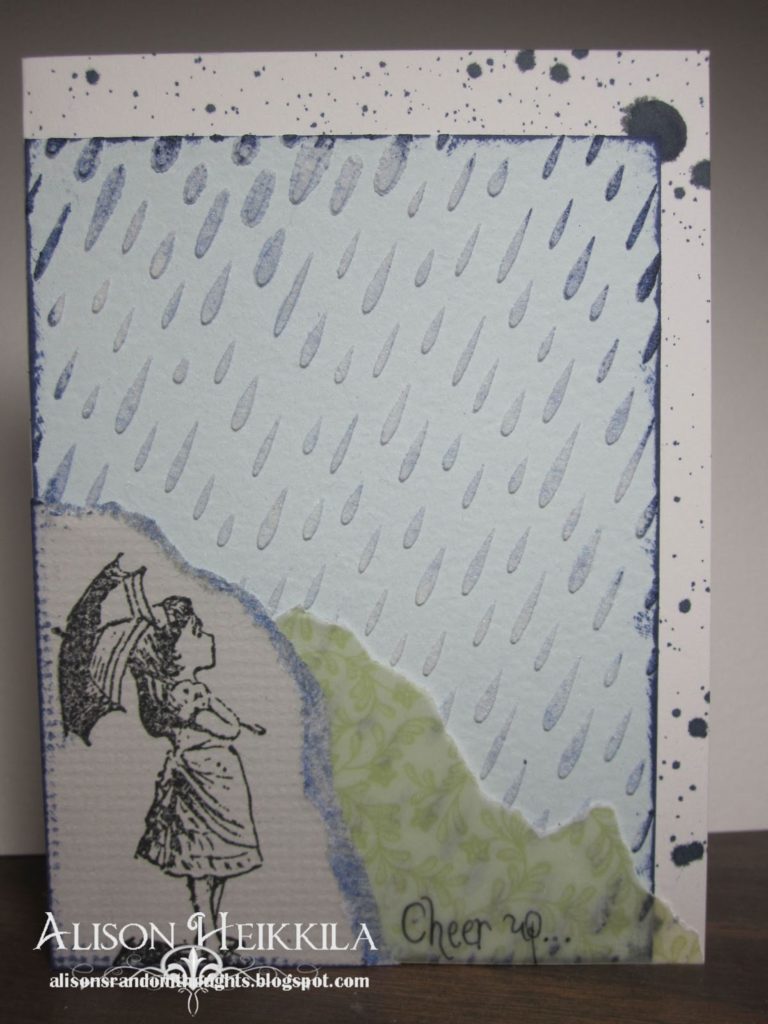 I started by applying White Embossing Paste over the entire Rain stencil. While it was still wet, I applied some Sapphire Metallic F/X Powder…but I did it gingerly. I wanted some blue, but not too much…and I didn't want even coverage. I also inked the edges in a dark blue.
I was fortunate to have won a challenge over at The Altered Alice some time ago, and I won a gift certificate to Nature's Blessings. The sweet little girl is one of the stamps I chose…specifically to go along with the Dreamweaver challenge. She kind of reminds me of the Morton Salt girl. I also used Blueberry Memory Mist on the actual card. Would you like to see more creations featuring this fun challenge? Then please check out all of the links below. The Dreamweaver Team is so talented! Thanks for stopping by. Have an inspiring day!