Greetings! It's the 10th, so it's time for a brand new Movie Magic Monthly challenge. This month, the challenge is Lord of the Rings vs. Harry Potter. You can make anything you want as long as it has something to do with at least one of the movies in these 2 series. I decided to make something for LOTR…as that's more my type of magic. Not dissing HP…but I am for sure a LOTR girl.
I decided to go with an iconic moment. When Gandalf has a standoff on a bridge and shouts "You shall not pass!!!!!!!" Loved that scene. So, I made a door hanger using a brand spankin' new Rick St. Dennis image. Isn't he amazing? Here's a closer look.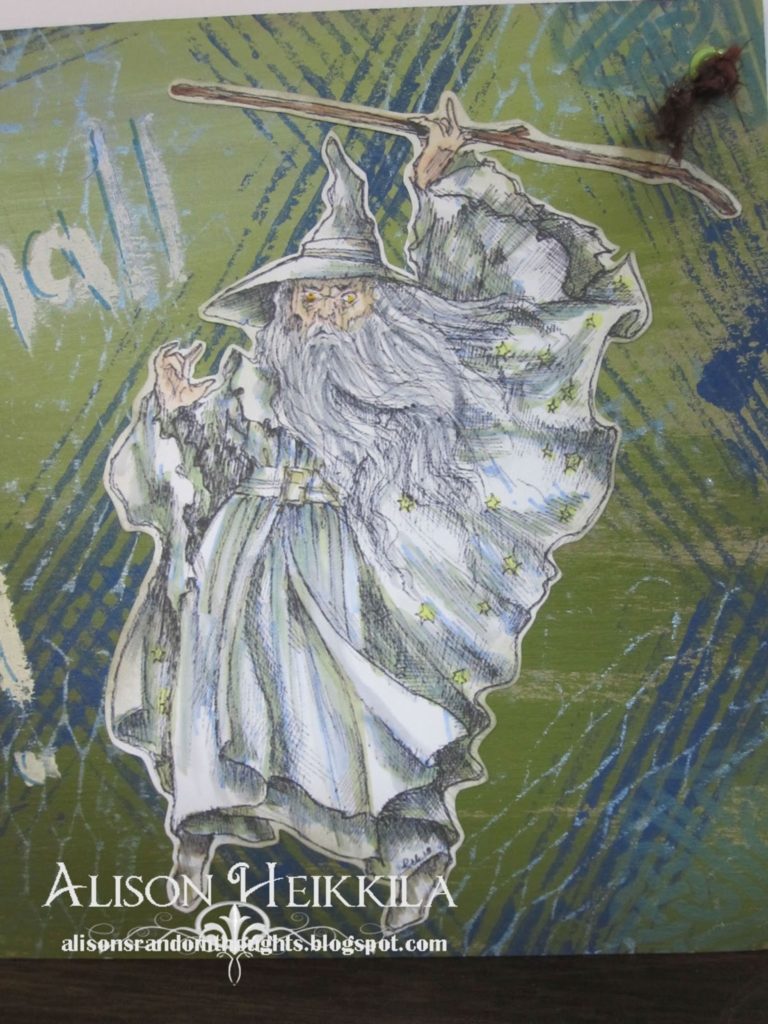 Click on any of my images to see it bigger. I really think Rick did an amazing job at capturing the emotion and severity of the moment. You can purchase this fantastic image for yourself
HERE
.
I painted a piece of cardboard with acrylic paints, and used assorted textured cardboard scraps to add details. I also used a sharpie to add dimension to the painted letters, and a Celtic knot
Dreamweaver Stencil
– you can see it in the lower right corner of this photo. They are a bit more visible in the top picture.
So…will you be playing along with us? Which do you prefer? Lord of the Rings or Harry Potter? Remember, you can make anything you want. No stamps required! Want to see more? Then you must visit the Movie Magic Monthly Blog….you will be floored at what the other gals created! I am so proud to be a part of such a creative team. Thanks for stopping by. Have an inspiring day!