Happy April 1st! I have 2 projects for you today. The first is for the new Desert Islands Crafters Challenge, which is sponsored by Sweet Pea Stamps. The second is for the new Bombshell Stamps Muse Monday. For the month of April, we will be featuring the Harley Bikes set. Here's the itinerary for DICC.
1 – Make it colourful (lots of colours)
2 – Sing – a – long (based on a song)
5 – Something home made (flower etc)
I used numbers 1, 3, 4, 9, and 10. Of course, my focal image is from Sweet Pea Stamps. The name of it is Exotic Halloween, and I LOVE this image. I colored it with colored pencils. My sentiment is from Inkadinkado.
She's so cool. I have missed using my pencils. But she really needed to be colored with them instead of markers.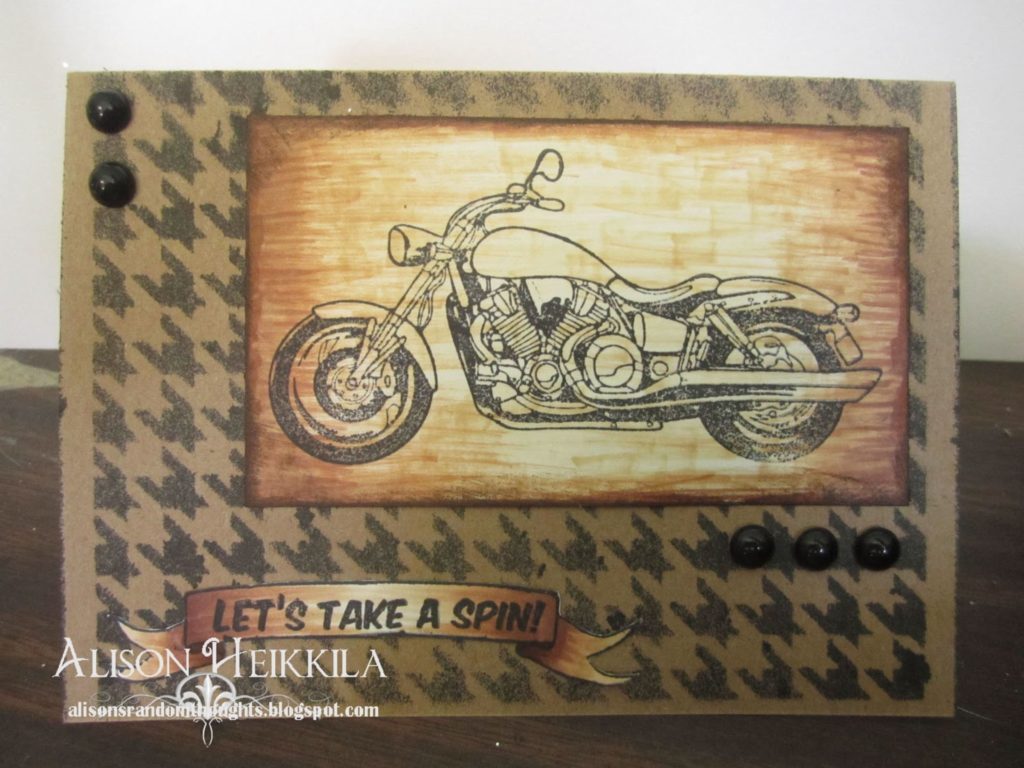 I decided to go for a super streaky thing with my markers. I used one of the bikes from the set and a sentiment. I also used the blank banner from
Banner Sayings
.
For my background, I used my brand new, awesome Houndstooth stencil from
Dreamweavers
Stencils
. I used their Memories Mist in "Diet Cola."
So. Come and play along with DICC. You need to use at least 3 of the items on the itinerary in order to play along. And, be sure to visit the Bombshell Blog to check out all the cool stuff we post each Monday with the Harley Bikes set. Thanks for stopping by. Have an inspiring day!