Happy Friday! As I do every Friday, I have a new Dilly Beans challenge to share. Plus, since it's the 15th, I have a new Desert Islands Crafters Challenge for you as well. Let's start with DICC, who is sponsored by Jellypark. This is the itinerary.




4 – 3 or more patterned papers
6 – Sentiment on front of card
9 – Use paper piecing (PIECING – not pieRcing)
10 – Torn or roughed-up edges
Here's my card. Beware…it's cute! 😉
I used the Rose Bunny. Isn't she the cutest? From the itinerary, I used #'s 1, 2, 4, 5, 6, and 10.
I seriously love this little digi. It's so sweet and simple. I used watercolor and alcohol markers to color her in.
And now on to Dilly Beans. The challenge this week is "Friendship." I chose to work with one of Megan's newer images. And my sentiment is from Create with TLC.
This is
Cinnamon
. I changed her hair a wee bit to give her some fullness in the back. I love, love, love coloring her. And I really like the
round
frame Megan gave her.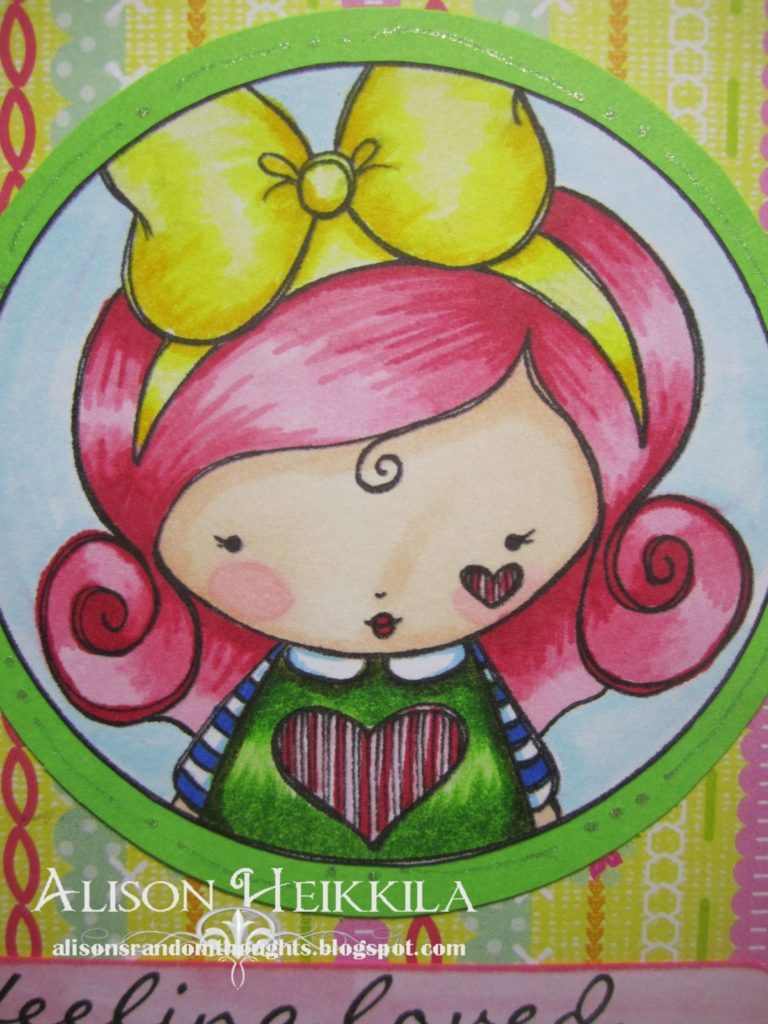 Again, I used watercolor markers and alcohol markers.
I hope you liked my super cheery cards today! I kinda feel like now i need to go into my craft room and make something bloody and creepy. I can't do sweet for too long! Hahaha! Please be sure to visit the DICC Blog and the Dilly Beans Challenge Blog to see what the rest of the gals came up with. Thanks for stopping by. Have an
inspiring
day!