Happy Friday! Today, I have 3 cards to share with you. Two of them are for the new Desert Islands Crafters Challenge, and the other is for the new Dilly Beans Challenge. Let's begin with DICC. I am happy to announce that Smeared Ink is our sponsor for the week, and you could win their awesome Heart Wings digi set! I've used a few images from that set in my cards.
Here's the Itinerary that I came up with for this latest challenge.
6. At Least 3 Patterned Papers
I made this card for Phoenix for Valentine's Day. I used #'s 1, 2, 3, 7, 8, 9, and 10. The Heart Wings set is really a blast to play with.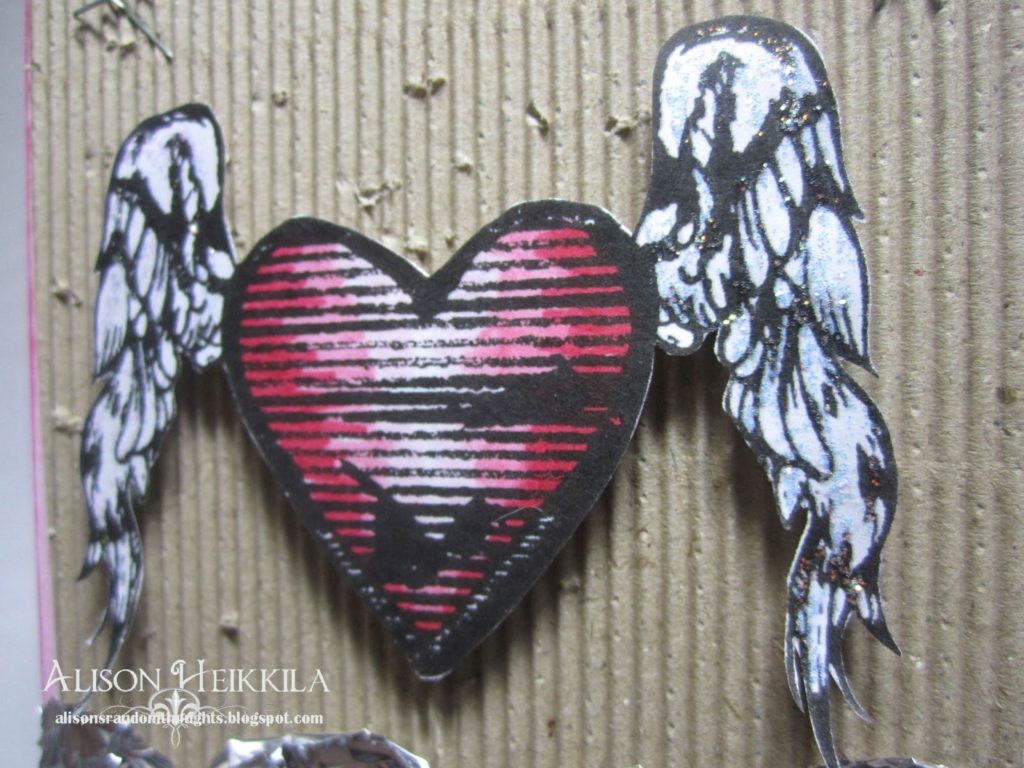 I hope you can see the glitter on the wings. I also popped up the image with foam.
He loved his card! The next one I made was for Rhiannon. I used the same numbers off of the itinerary.
Lots of hearts on her card! My girl does love hearts!
Here you can really see the glitter on the wings.
This week over at Dilly Beans, we needed to create something with Red and Black.
I love these little penguins! I thought they would look really "cool" in just these colors.
I love red, black and white together, o this was a fun challenge too!
I hope you will play along with both of these challenges. And please be sure to visit both of the challenge blogs to see what the rest of the DT's have come up with. Thanks for stopping by. Have an inspiring day!