Hello hello! It's the last Wednesday of the month, soooooooo….you know what that means! It's time for the Bombshell Stamps Hump Day Hop! I don't know about you, but I am cold! So I decided to make this month's hop, "Baby It's Cold Outside!" I wanted the participants to make a Winter themed project, use the theme name as a sentiment, dress up their Bombshells in warm clothes (or not!), etc. Here's my creation.
I used Bombshell Angel and dressed her in one of the Business Bombshell digi outfits. I also used a snowflake from the Holiday Accessory set, and a banner from Banner Sayings. Here's a close up.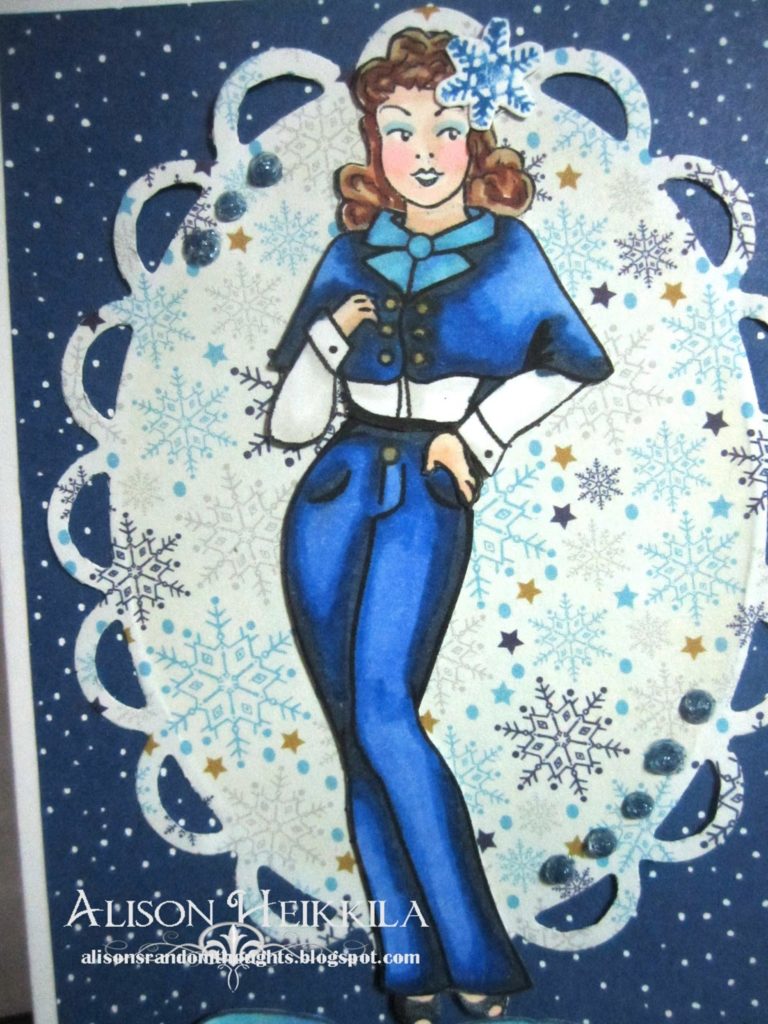 I used my new blue Spectrum Noir set to color her in, along with the Pale Hues set. And a couple of Copics for her hair.
So are you ready to keep hopping??? The entire hop list is below. Enjoy! Thanks for stopping by. Have an inspiring day!