Holy cow…I am just coming in under the wire at this point. It's almost noon here! As I have mentioned, these past two weeks have been insane. And I can't seem to have a moment to get it all done! Today's project isn't at all creepy…and luckily, I had it colored who knows when! But, the image is from Kenny K..and we Smeared & Smudgers all like Kenny K, right?
I colored her with pencils and a few watercolor markers. I think she's super sassy!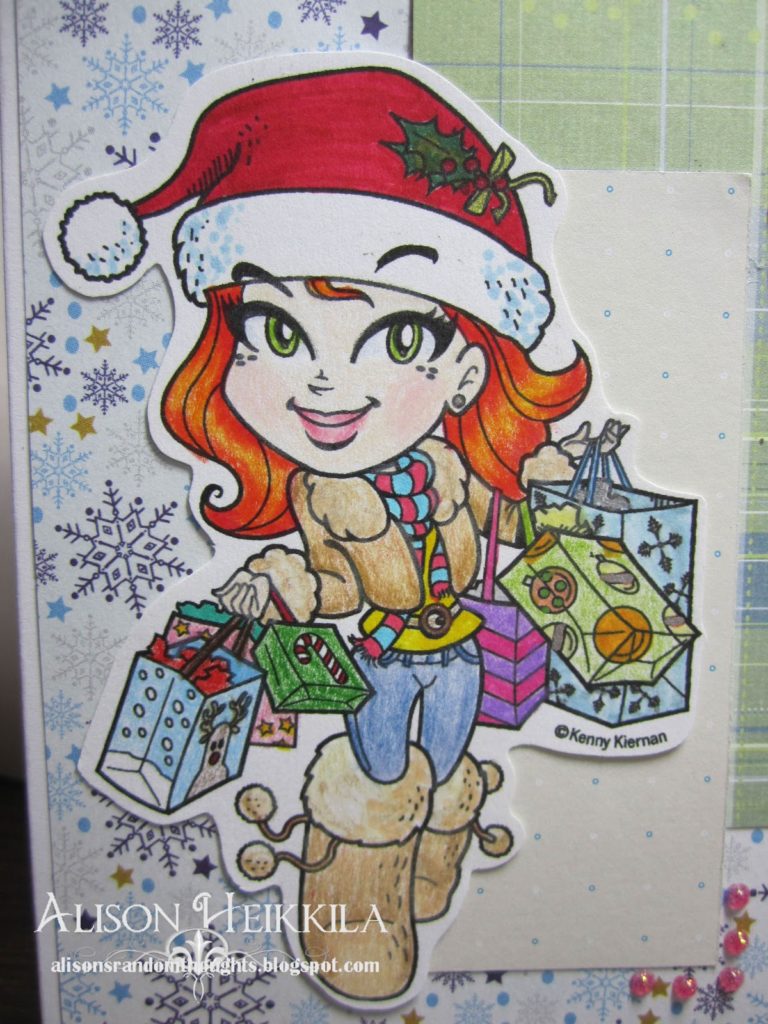 I literally threw this card together with scraps that were already cut. Hey, at least I'm dedicated, right?
Sorry I put this up so late… There's also a new Dilly Beans Challenge going on….so please visit the Challenge Blog to check it out. Sadly, I didn't have time to play, but I am going to try to have something for it ASAP! Thanks for your patience and understanding. Please be sure to visit the Jolly Bloggers, listed in my side bar. Have a creeptastic day! And, HAPPY YULE to all my friends that celebrate!