Hello! Can you believe it's December 1st? I sure can't! Not only do I have a brand new Desert Island Crafters Challenge, but it's is officially Day 1 of the Smeared & Smudged 12 Days of Creepmas! I participated in this last year, and now it's gotten even bigger and better! For full details, please visit the Smeared & Smudged Blog. I am combining my Day 1 project with my DICC project. Especially since Smeared Ink is our sponsor this time around! You could win a $15 gift certificate! Here's the Itinerary.
Creepy Christmas

Anything But A Card

Black & White

Blood Red

Gems

Ribbon

Glitter

Bah Humbug

One Layer Card

Let it Snow!!
For my card, I used one of the Occasions Grumpies.


Isn't this guy cute? I love the Grumpies. Off of the Itinerary, I used #'s 1, 4, 5, 6, and 7.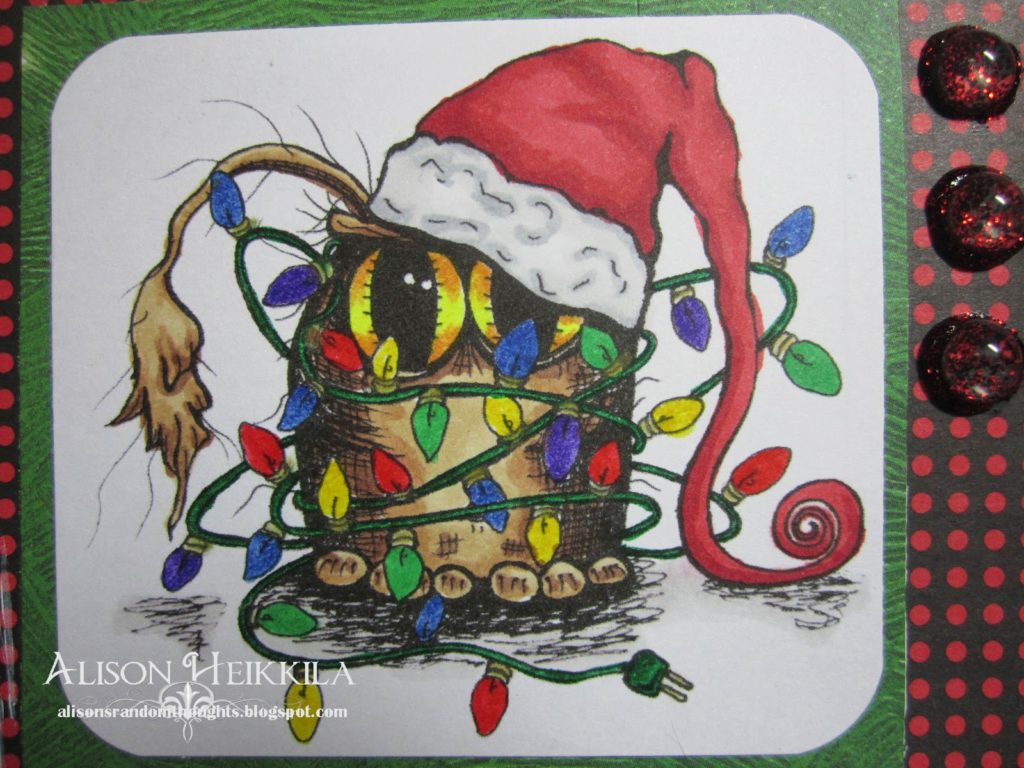 I used watercolor markers and Copics to color him in. And check out my 3 gems. I love how they magnify the Stickles I used to adhere them to the card.


My sentiment is from The Occasions Grumpies set too. I hope you will play along with us at DICC. And, please be sure to give some love to all of the Jolly Bloggers, listed in my side bar. Thanks for stopping by. Have a creep-tastic day!