It's the first Monday of the month, so I am bringing you the first week of Muse Monday with Bombshell Stamps. Each month, I am choosing a different set to highlight. So each Monday, different Bombshell gals are going to show off the featured set to give you lots of inspiration. This month, the featured set is Cherry Bomb.
I love this Bombshell because she's sitting. There's not too many Bombshells that are sitting down. I also used the banner that came with this set.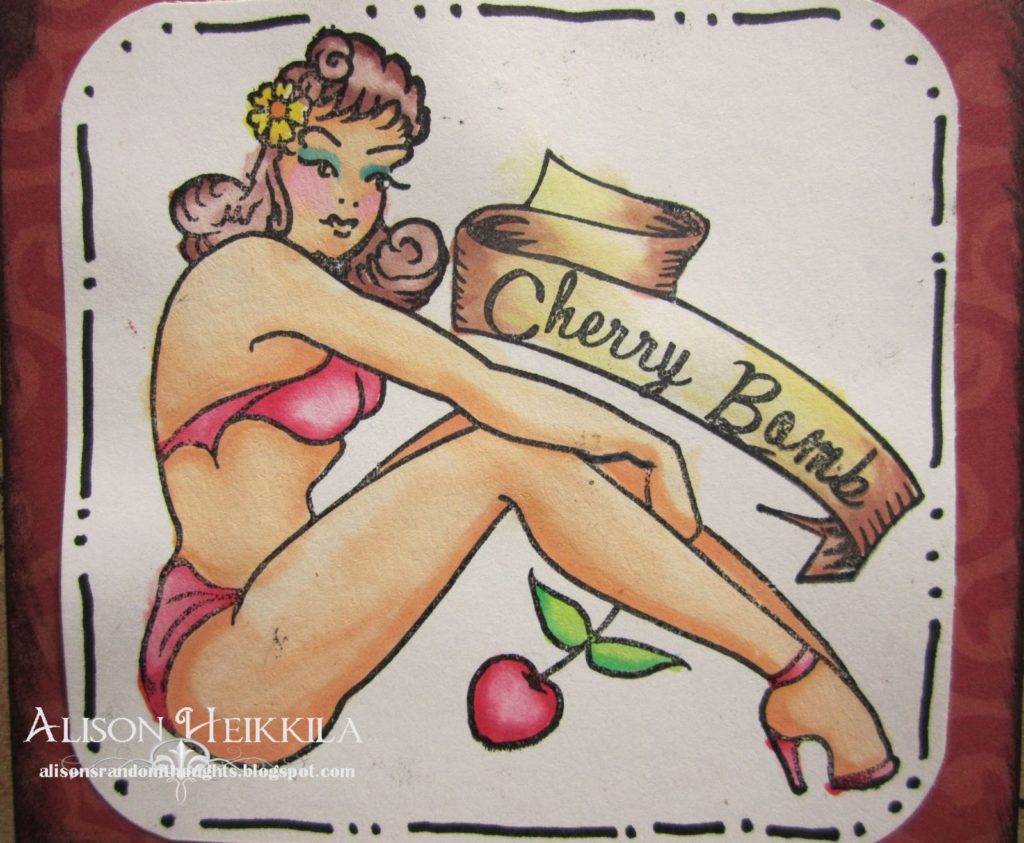 I used watercolors to color in my Bombshell and the banner. I hand drew that little border with a marker.
I also used the large cherries that come with the set to create my background. I thought about coloring them in, but I liked the idea of leaving them uncolored better. So instead I inked the edges in red. Want to see more with Cherry Bomb? Then please visit the Bombshell Blog every Monday this month to get lots of inspiration! Thanks for stopping by. Have a fang-tastic day!