Happy Sunday! It's Day 21 of the Smeared & Smudged 31 Days of Halloween. Today I am bringing you Tile # 3 from my Dilly Beans Sugar Skull set. Today's Tile features Lila. You've seen me use her once before this month on a black and white card.
She looks so different now that I've used color on her instead of just black, white and gray, right? I used the same techniques to make this tile as I did the others. I really love using the tissue paper to print these images. I think they come out so nice.
Here's a closer shot of the top of the tile. I wanted you to see the colors I used in the flowers ans her eye. I used Copics and Sharpies to color her in. The Sharpies are working better than I had originally expected, though they of course don't blend the way watercolor markers or Copics do.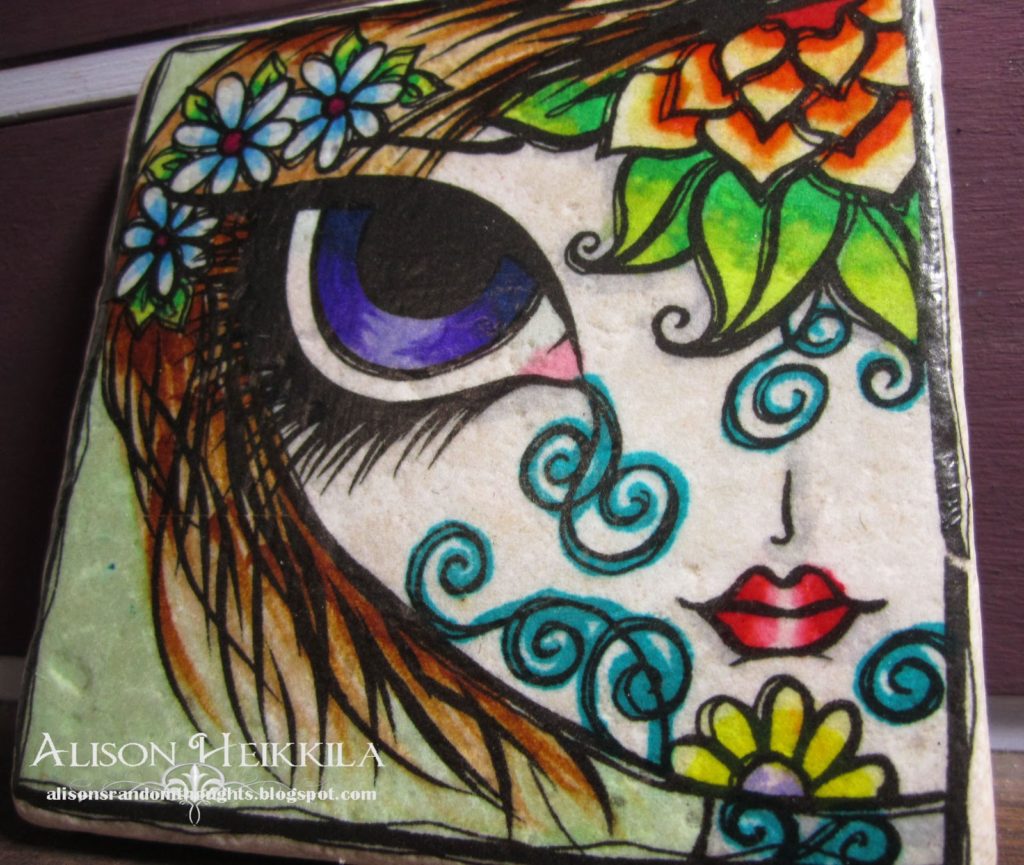 One more tile to go! I hope you like my set, and are perhaps even inspired to make some tiles yourself. Now it's time for you to hop along to the rest of the Wicked Bloggers. They are all listed in my side bar. Thanks for stopping by. Have a fang-tastic day!