Hello! Today I am bringing you the second tile in a set I am making with some fabulous Dilly Beans images. I am making a set of 4 coasters, using travertine tiles.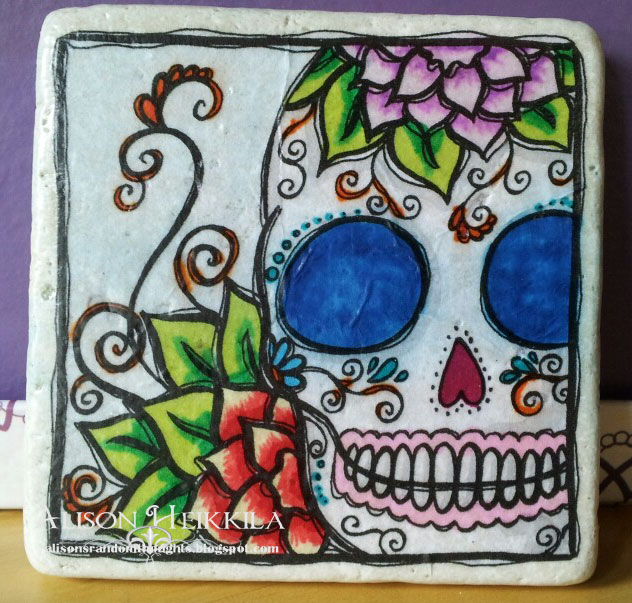 Just as I did with the first tile, I printed the image on tissue paper, and I colored it with markers. I used Copics, and this time, I gave some Sharpies a go. They worked out beautifully.
I applied a few layers of Matte Mod Podge and a few layers of Krylon Matte Acrylic Sealer. I backed the tile with cork so it's really a usable tile.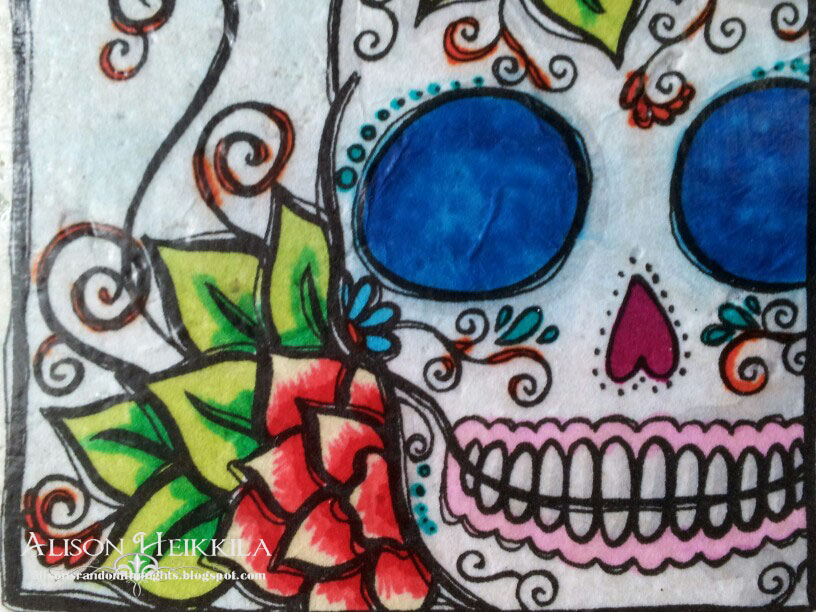 Have I said it before? I love making these tiles. They are a blast. And totally a conversation piece when you have guests using them. You'll see tile number 3 soon! Please be sure to visit the rest of the Smeared & Smudged Wicked Bloggers, they are all posted in my side bar. Thanks for stopping by. Have a fang-tastic day!