I wish there were 45 days to October! I have so many ideas for the Smeared & Smudged 31 Days of Halloween, and 31 days just is not enough! Today I am showing you another quickie card. This one took my about 7 minutes to make. I wanted to go with Kraft cardstock again fr it, because I really would like to have a full set of cards to give/sell.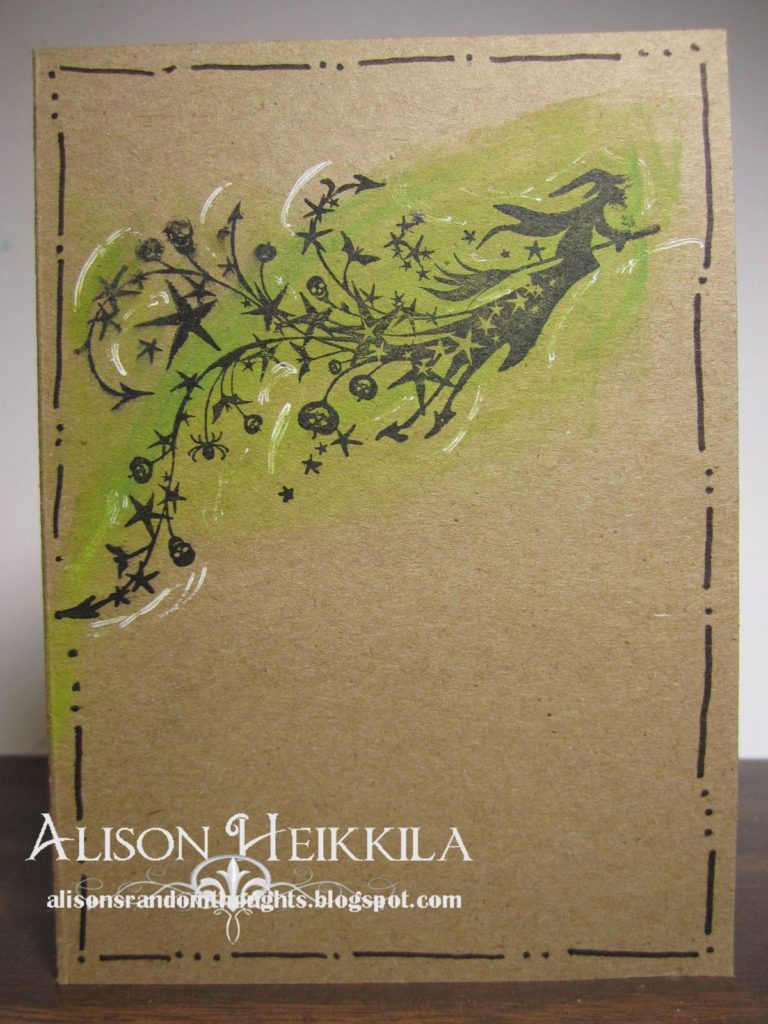 This stamp is from Inkadinkado. I love this set. It has so much movement, and a bit of the "creep" factor that I love so much.
I first did my patch of green ink, then I stamped the image on top. I think I would like to try using paint for the next card in this series. Especially if I use a large image like this one. I will have more control over where the color goes.
I stamped the image once I dried the green. Then I added a few details like the border and the white with a couple of pens I have. Nice and simple, but cool. And quite frankly, that's all I had time for today! Now it is time for you to keep hopping! The entire list of Wicked Bloggers is in my side bar. Thanks for stopping by. Have a fang-tastic day!