Hello hello! It's Saturday the 13th! Yeah, not as exciting as Friday the 13th, but it's Saturday, so who cares? Today I am bringing you a card that took me literally less than 5 minutes to make. And sometimes, don't we all just need to bang out a card really quickly? So, here's my offering for the day.

This is very similar to a series I did last year for the 31 Days. But I had used cream colored cardstock and different stamps. I also didn't add in the little details like I did here.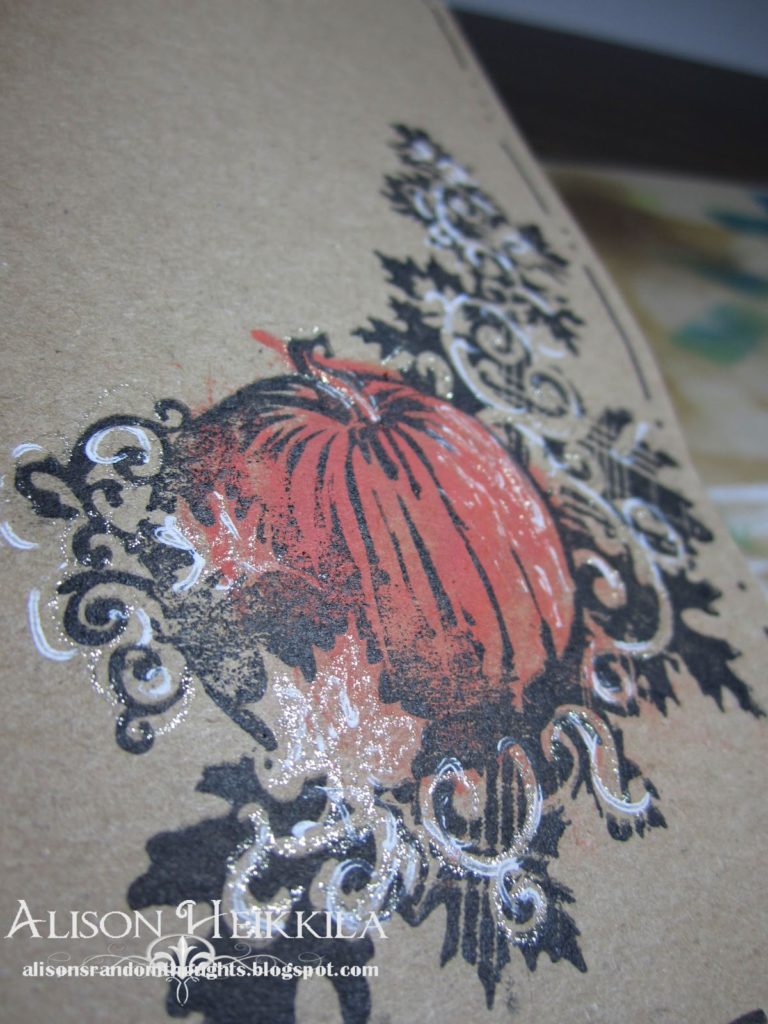 I simply smudged some orange ink where the pumpkin was going to be, then stamped (my image is from Inkadinkado) on top of it. I took a Sakura Stardust pen (can you see the shimmer?), and a white pen and highlighted some of the negative space in the image. Then I just drew in a border. Easy! But elegant.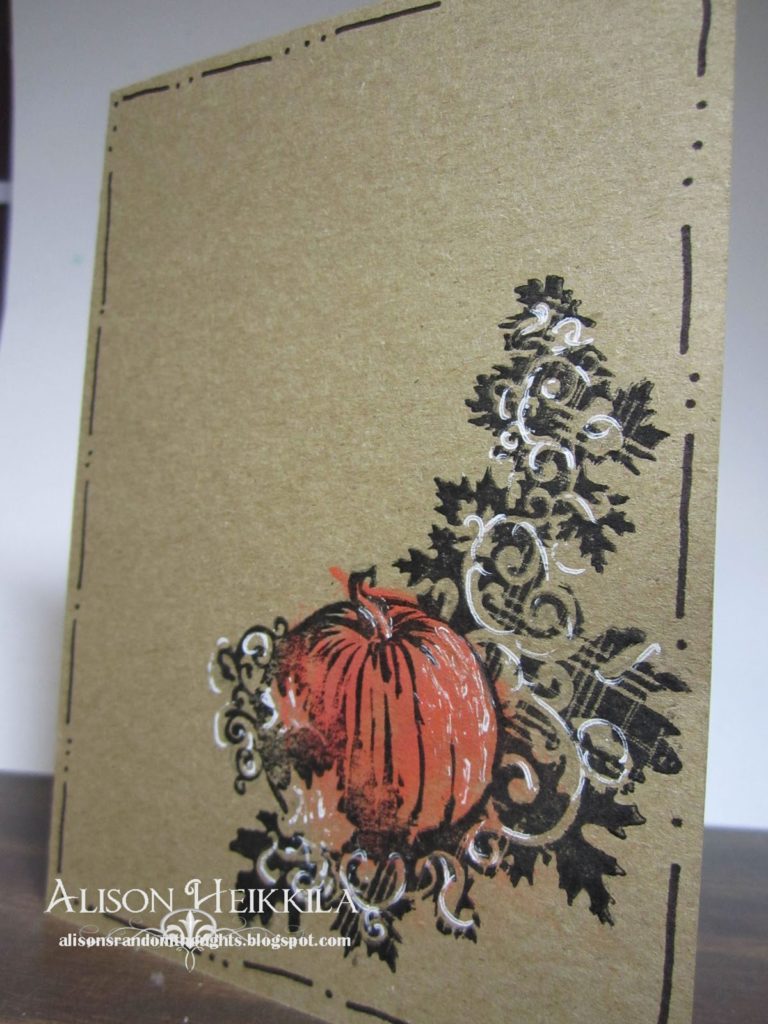 I may do another couple of card like this and make a complete set. Even though it's easy, it's a lot of fun to make. Now it's time for you to hop along to the rest of the Wicked Bloggers! They are all listed in my side bar. Thanks for stopping by. Have a fang-tastic day!